I love the new spring 2007 coats at Club Monaco. First they came in black and khaki with wide cropped sleeves. They look amazing on the mannequin.

Then I spotted the slicker version. Grey patent, this would be a standout coat.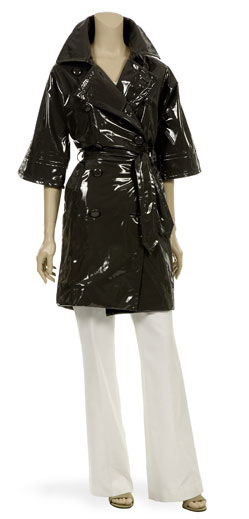 Unfortunately, I realized that I couldn't pull it off. I put this coat on and it looked like a big plastic bag wrapped around me. Sigh, no patent jackets for me. 🙁 The black one was okay, but looked much better on the mannequin.