Clear Shoe boxes from the Shoe Stör
Wayback in 2005 I won a contest by one of the owners of the Shoe Stör. It's taken me two years to receive the product due to lack of contact on my part and a nasty data loss problem on the Shoe Stör's end. It's all be cleared up and now I'm the proud owner of some clear shoe boxes… and I love them!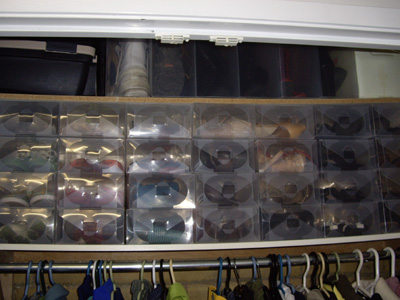 I've organized my shoe collection and now everything is at my fingertips. I won't forget about any of my shoes because they are in the back of my closet in a non-clear shoe box again.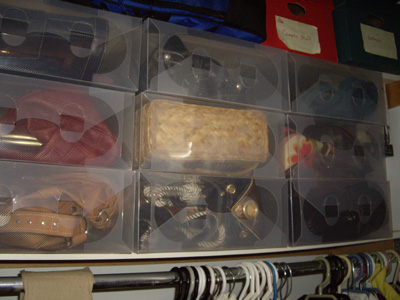 They come in various sizes and I use the boot size for my handbags also.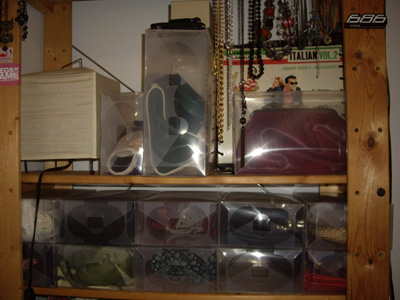 I used the boxes to organize my scarves by colour.
And finally they were great for organizing my hats.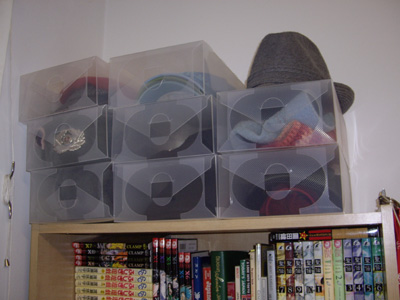 The Shoe Stör is a local company and I highly recommend them for anyone with a serious footwear or handbag collection.