Regular readers will know of my military love. I've added this awesome Soviet Air Force cap to my collection. You will see me with this on the streets with this hat, I love it.
On side is full of these great soviet era pins and the other has 3 patches.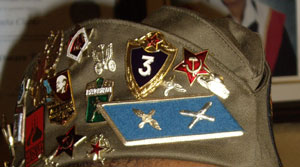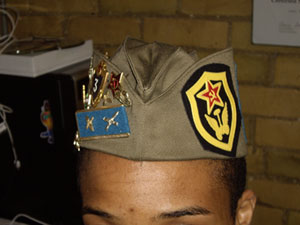 I got this from Save More Sport Store at Queen and Jarvis, which is one of the best army surplus places for hats. I got my amazing East German ushanka from them and I've been thanking them ever winter afterwards.
Save More Sport Store Ltd
114 Queen Street East
Toronto, Ontario
info at savemoresportstore dot ca