I've said it. John has officially bored me. It's like I've been seeing the same collection for the past few seasons, with no real movement forward. Don't get me wrong, the garments are made to perfection and the details are incredible. I'm just bored with this, even with the Klimt references. That's really damn hard to do, Klimt is my favourite artist! That being said, there are a few pieces that I liked. (Click on thumbnails for larger images)
I did get a kick out of the hats and amazing makeup job.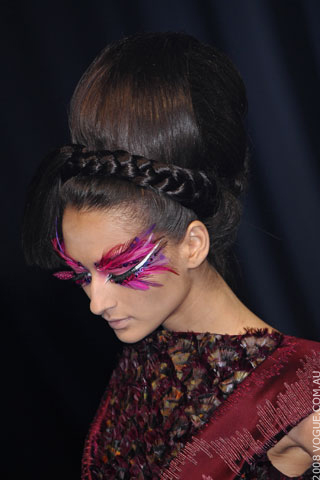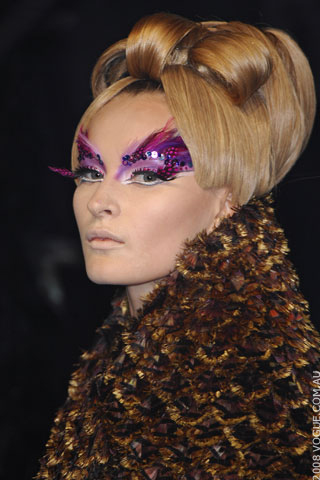 I really shouldn't pass final judgment until I see the video.
images: thefashionspot and vouge.com.au