I love the ROM and I'm so lucky to be on the receiving end of their hospitality.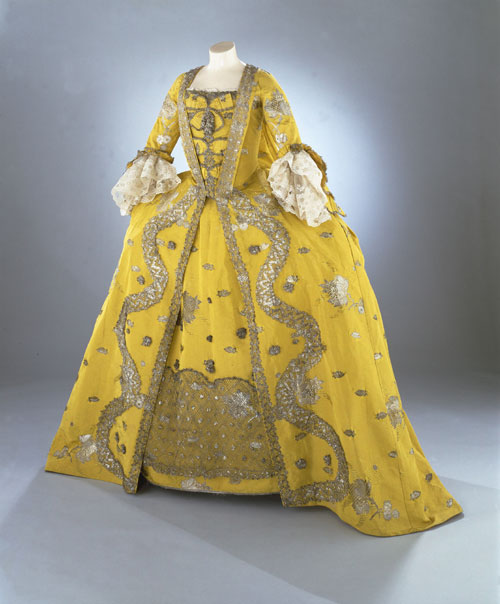 The Patricia Harris Gallery of Textiles & Costume presents highlights from the ROM's renowned collection of over 50,000 textile and costume artifacts, in a display of approximately 200 pieces dating from the 1st millennium BC to the 21st century AD. Outstanding examples include Chinese imperial costume, late Antique and early Islamic textiles from Egypt, western fashion from the Baroque period to the present day and early Canadian coverlets. These illustrate the extensive transformations in the design and technology of textiles and clothing throughout the past three millennia. Due to conservation considerations, the artifacts are to be changed on a regular basis.
The Patricia Harris Gallery of Textiles & Costume is located on the 4th floor of the Michael Lee-Chin Crystal and it is the final gallery to be added to the space. The gallery will feature highlights from their massive collection of over 50,000 artifacts. The current exhibit features 200 artifacts dating from 200 BC. Patricia was a 50 year volunteer for the museum and the gallery was a surprise Christmas gift from her husband, William, in 1999.
The gallery features the uses of paint, ink and dye in textiles, weaving, some of the worlds oldest living textiles, needlework, Chinese textiles, art of tailoring from 18th century present day and luxury silk textile designs from Europe from 15th to 18th century. There was a good mix of textiles and costumes. It was a bonus to be able to get a 360 degree view of the artifacts, so you could inspect all the details. I'm always amazed at how small people were in 15th century. MJ jokingly suggested that I could fit into some of the more beautiful pieces like this (click to see larger image)


Formal overdress РEgyptian silk tabby brocaded in gold and silver fil̩
I only wish I could fit into it. Actually strike that, I don't want to be thin enough to wear it. Visit the exhibit, you'll understand what I mean.


Woman's toga dress printed with Henri Matisse's Femmes et singes – Designed by Vivienne Westwood (b.1941). This simple T-shaped dress is from Westwood's first collection under her own name.
This dress was worn by Kate Moss out and about one night years ago. I tried to track the picture down but I can't find it.


Two-piece day suit – Designed by Azzedine Alaïa (b.1940) Textile produced in Japan for Alaïa, Paris
This suit is to die for, this picture doesn't give you an idea of how perfect it is.


Two piece day suit – Designed by Hubert de Givenchy (b.1927) France (Paris) Spring/summer 1956


Cocktail dress called Delphine – Designed by Christian Dior (1905 – 1957) Silk extended tabby (gros de tours) France (Paris) Fall/winter 1956 – 1957