the Fashion Spot – Neil Barrett Mens S/S 09 Milan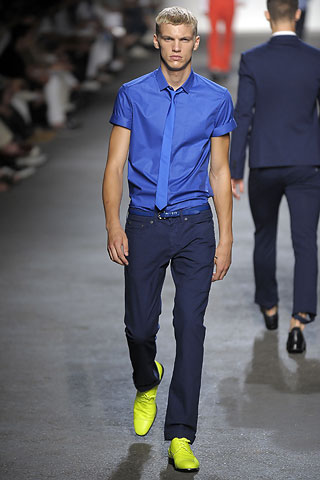 I really love this look from Neil Barrett's collection.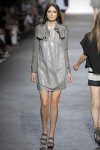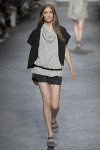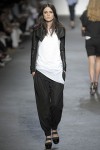 Two things to note.
1. Stirrup pants on Men are wrong, wrong, wrong. And in leather infinitely wrong.
2. The new pant silhouette for women is the cigar shape (3rd Thumbnail, click for a bigger look). It certainly doesn't work for everyone. If you see a hint of hip, forget it. Neil Barrett does some nice ones though.
images: thefashionspot.com