Alber is designing denim.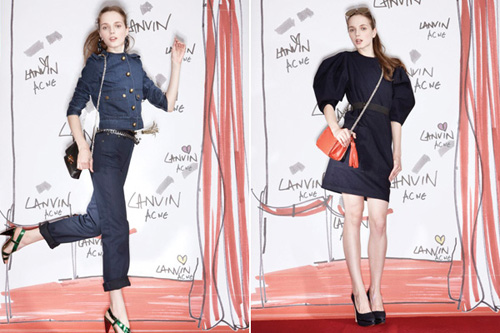 Designed for city dwellers high and low, the reinvented classic tuxedo jackets, trenches, charming minidresses, and cuffed jeans are sure to satisfy style mongers of every taste—if not every budget.
Coming to a store near you in November with prices like jeans ranging from $550 to $650, coats from $1,200 to $1,500 and Jewelry and handbags above $1,500. Lanvin certainly isn't cheap. I imagine Holt's will carry them.
EDIT: It's been confirmed, Holt's will carry this line.
via Refinery29 Pipeline – Alber Elbaz for Acne: Lanvin's Designer Tries On Some Jeans
image: refinery29.com