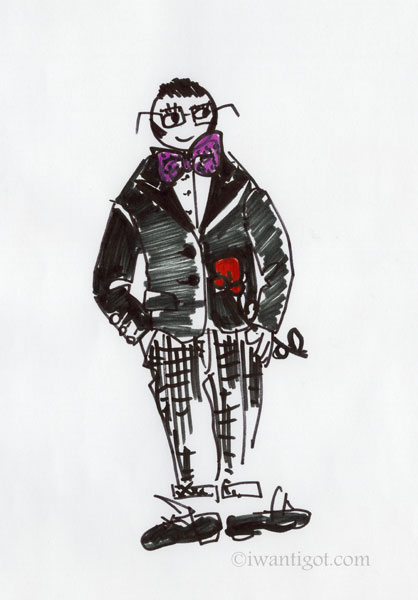 The teaser video for the Alber Elbaz x Lancôme makeup collaboration is out and I'm freaking out. I can't wait to see what they come up with, it's going to be amazing.
"Our job is to tell stories. It all starts there," explains Alber Elbaz. "It all stems from the incredibly rounded and curvaceous mascara bottles. The moment I saw them I thought of women's bodies. There's something of Cinderella and her magical carriage in this idea of fairy-tale metamorphosis. The transition from the real to the surreal of course echoes make-up itself, and sparks the imagination. So I came to this idea of a fashion show where all you see are eyes in the front row, and the women gradually transform into bottles."

"Alber is a born storyteller," emphasises Youcef S. Nabi, President of Lancôme. "The whole thing began with his story, which he told in the form of a short film. The stars of this film are the mascaras, just as he imagined them. I don't think anyone has ever created a product quite that way before, and that's what makes this collection so unique. Once again, a story that is genuine and infused with joy: pure Elbaz and pure Lancôme!"
The limited edition Alber Elbaz x Lancôme is available on June 15, 2013. You can expect to see mascaras, palettes, eyeshadows and false lashes. This will be the first time Lancôme has created false lashes. They do mascara so well I'm very excited to see the results.