Shema Yisrael Necklace from Topaz Jewelry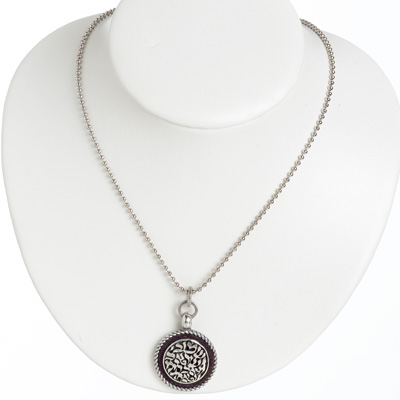 Amalgam of Hebrew letters spelling Shema Israel with circular leather backing on silver plated ball chain. unisex Shema Yisrael are the first two words of a section of the Torah It is considered the most important prayer in Judaism, and its twice-daily recitation is a mitzvah (religious commandment).
This was one of the goodies I picked up from the Smashbox Gifting Lounge experience from TIFF.
Topaz Jewelry is a local shop.
2554 Yonge Street
Toronto
416-480-0040
EDIT: The picture would help wouldn't. Jeez Anita, get it together.