I attended Fashion sCares. It was a blast getting dressed up and everything. I chronicled my adventure at blogTO.com. You can find the direct link here, Fashion sCares: The Costume Report.
I was the one and only Grace Jones and here was my inspiration and the execution.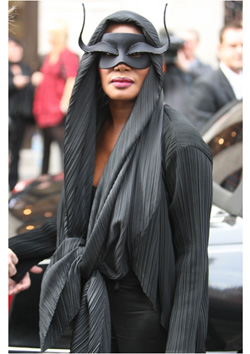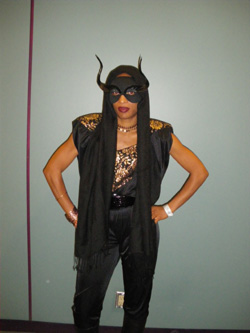 I didn't have the jacket, which looks like Issey Miyake so I decided to forget that and do the tried and true jumpsuit. I think I'm a fan of jumpsuits now, they are a lot of fun. Until you have to go to the bathroom. I paired the jumpsuit with a scarf to emulate the look of the jacket. Danielle from Final Fashion totally helped me out with the mask. If it wasn't for her I wouldn't have been able to pull this look off. My next thanks is to Gail McInnes who did my makeup and completed the look.
Here are my photos from the night. After looking at them again, I realize that I did a song and dance for Rex Harrington that night. (Read the blogTO post, you'll know what I'm talking about)