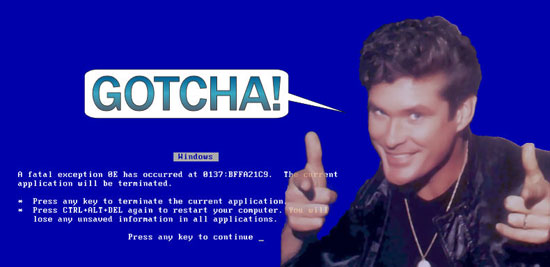 I think I'm winning the battle. Some of you regular readers have probably seen my occasional outbursts about hotlinking. It really burns me as I pay for this site to be up and running and they are basically thieves. The latest ones were going after my Heidi Klum pics. It was the last straw and I decided to do something about it.
So now they served up an image that could have been a lot worse. I'm being very freaking polite about it, when I just want to serve up a Goatse image for them. Assholes.
You can see it in action on this poor saps site. Loser, host your own image!
If any of you feed readers out there don't see images, please let me know by commenting in this post.