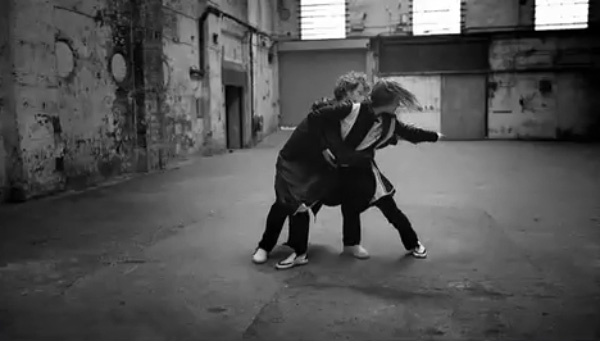 I was browsing the SHOWstudio site and came across the Fall Winter 2008 Coming Soon presentation video. Coming Soon is Yohji Yamamoto's bridge line, which is cheaper than his main line.
I wish I could embed it. It's quite beautiful and the dancers' movements show off the clothing very well.
Eschewing traditional catwalk presentation in favour of film – and purely online film, no less – Yohji Yamamoto's 'Coming Soon' line pursues the egalitarian ideal both in creation of product and dissemination of image.

Working once again with Max Vadukul, the first photographer to create the now seminal Yamamoto womenswear catalogues in the 1980s, these films utilise the innovative medium of motion image to show off the line's casual yet elegant sportswear through the exuberant energy of contemporary dance.
Coming Soon is available at TNT – The New Trend in Toronto.