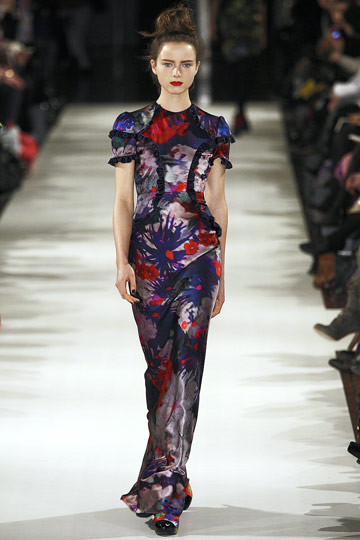 Erdem was a collection that didn't translate to wow in photos. The shapes looked ackward and the colours a tad garish. I think I'm having a hard time processing prints again because of the darkness that surrounded NYC fashion week. London has been much more colourful. I was on the fence about things and decided that I need to see the collection video. Photos don't tell the whole store and I always like to refer to video evidence.
The Erdem Fall 2009 – 2010 collection video is a memorizing piece of work. The patterns and colour palette make sense. The shapes display their true form in motion. I'm a fan.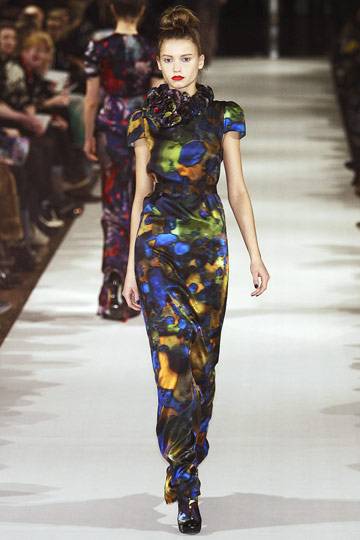 I won't even post a lot of photos; it's pointless. You need to watch the video to appreciate this. Watch – Erdem Fall 2009 – 2010 collection video.
EDIT: I figured out a way to embed the video
images: nymag.com