The more I see of these Melissa Shoes, the more I like them. The plastic thing does throws me off for anything other than an sandal. The heels have a padded footbed though, they might be comfortable.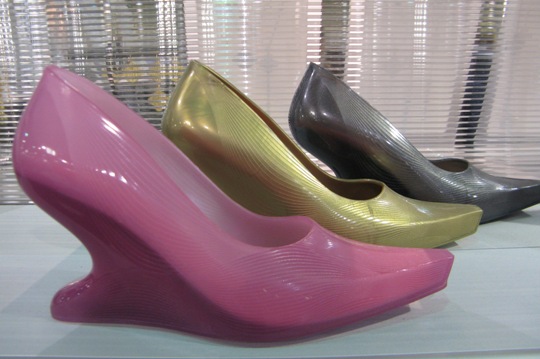 However you can't complain about beautiful shoes like these. I love the colour and shape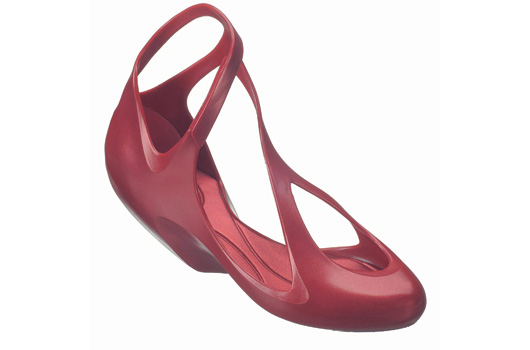 I'm also a fan of the pair designed by famous Architect, Zaha Hadid. They have an unusual shape too.
I've seen Melissa shoes at various places in the city:
Lavish and Squalor
Little Burgundy
EDIT: Holt Renfrew is now carrying the Melissa Zaha Hadid Shoes. – April 15, 2009
via Highsnobette.com
images: melissaplasticdreams.com and Highsnobette.com