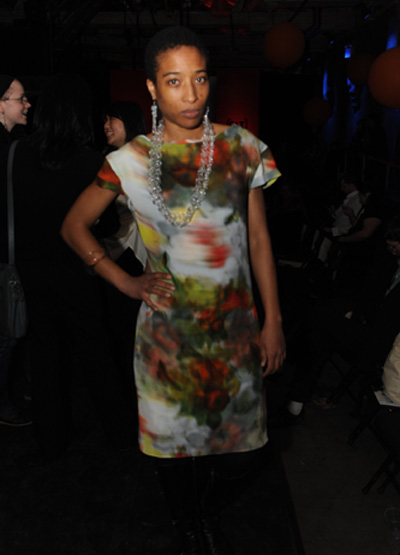 You have seen photos of my Erdem dress during |FAT|. It was a super find at the Hazel Liquidation Sale. It was 90% off coming in at a cool $73.
It's from the Fall 2008 collection. The show has other garments in the same print, but not this simple dress design.
Erdem is known for his prints and they are breathtaking. I could frame this dress and be very happy looking at the print, but it's much more fun to wear.
Erdem can be found at The Room in The Bay.
Photo Taken by Paul Baik for I want – I got
http://www.paulbaikphoto.com/