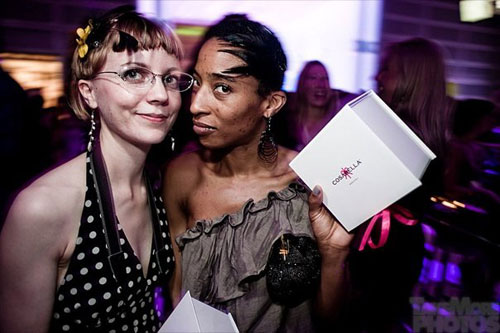 At the Innovators' Ball I managed to get a gift box of Never Say Never thongs by Cosabella from one of the dancers. The gift box had 4 different coloured thongs in it. I was very pleased with myself and all I had to do was dance for them.
Prior to this stroke of luck, I bought 2 pairs of Cosabelle Soire Lowrider Thongs. I heard things about them being amazing and that people swear by them, yadda, yadda. The Soire's were okay. I wasn't raving about them and I wasn't blown away either.
However, the Never Say Never thongs are the most comfortable thong I've ever worn. I love it when you forget your are wearing a piece of clothing. That is how these thongs felt. I'm impressed with the quality of the material and stitching. The range of colours are a treat too. They are a little pricier than most but I've found they hold up excellent after a trip through the washer and dryer.
image: takemorephotos.com