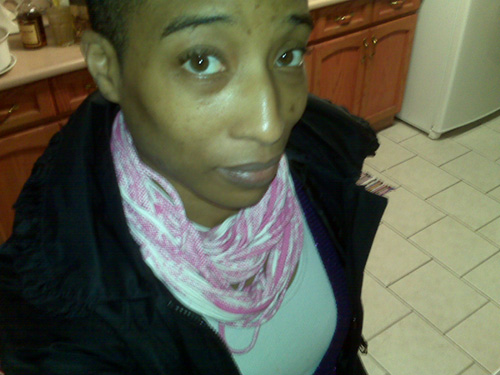 I was browsing through Etsy one day and discovered the Necklush. It's part scarf and part chunky necklace. I needed to have one. So, I put in my order. I also found them on twitter and told them I was excited to receive my Necklush. They told me that each one is made to order and that I should expect it soon.
I kinda wish I bought a thicker stranded Necklush. I would suggest that anyone who is interested in buying one to get the thicker versions. The colour schemes are varied enough to suit everyone's taste whether it's a neutral or a bright colour. I had a very, very hard time deciding which one to choose. So hard, that I'm already scoping out my next purchase. Perhaps the Supreme Necklush :). The Necklush can be worn in a number of ways and they even produced a video for customers.
Necklush is made from cut cotton loops. We screenprint the designs ourselves, making the multicolored ones very limited. Necklush can be worn as a cowl neck, or long, or as a choker. Necklush is unisex, for women or men.