I was reading nitrolicious and she posted the shoes from the Omelle Fall 2009 collection. There were some interesting choices and fur was predominate.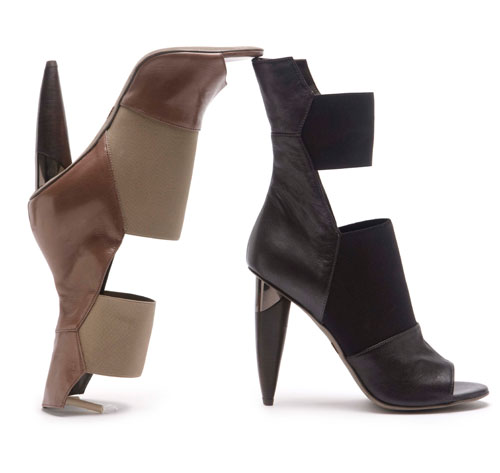 I fell in love with these are first sight. They are one of the shoes that you look at puzzled at first but they suck you into their randomness. I haven't seen a shoe with this type of detailing yet. I have a feeling they look fantastic on.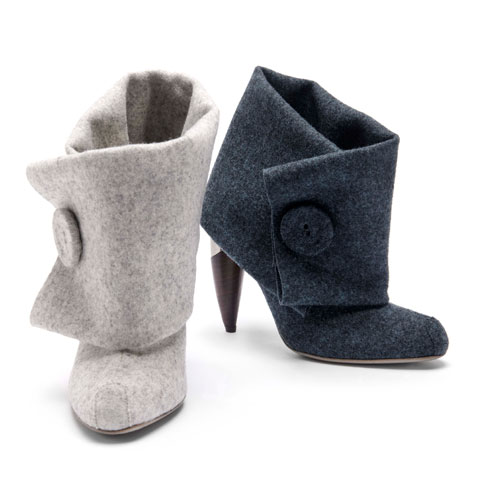 These booties are very cool too. They look like felt to me, which would be an interesting development.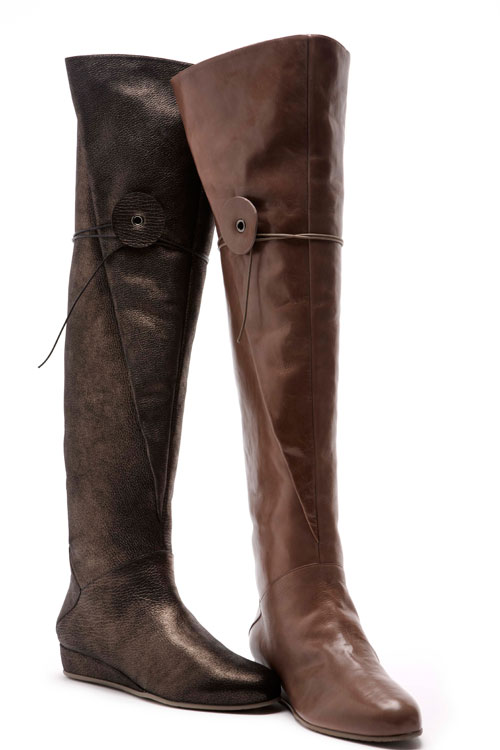 I'm still looking for my over the knee boots, these would make a good option
Yup, no fur in my choices. They weren't completely hideous, but definitely not my style. See the rest of the collection at nitro:licious.
images: nitro:licious.