Jeeves & Wooster Pendant Lights by Jake Phipps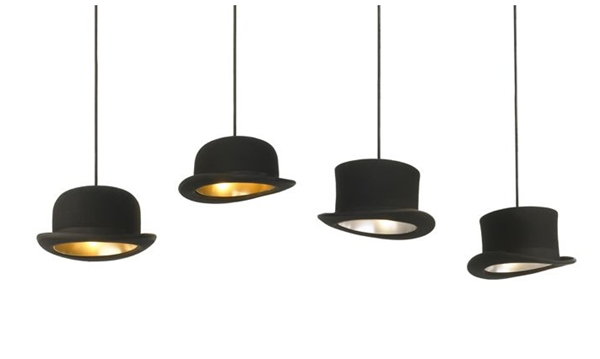 THIS. THIS. THIS. What else is there to say about these amazing pendant lights. They would make a great addition to any sartorially inspired home. Love.
The Jeeves & Wooster pendant lights were designed as a playful take on lighting with a real sense of cultural identity. The hat is an object that often associates its wearer with a particular society, heritage or race. The bowler and top hat are classic British cultural icons reflecting a bygone era of imperialism, class divide, and eccentricity.