Sometimes readers ask me questions. If they are of value to all my readers I post them online. If you have a question, please feel free to submit it using the contact form. I'll definitely do my best to answer it.
I want – I got reader Anna wrote:
great pictures from the runway show, but I have always wanted to know who the models are that work for Calvin klein in this show. Do you know their names? Especially the one on the main picture, looks so much like someone I know but not sure.
Hi Anna.
You are like many fashion fans who wonder about the models that walk their favourite runways. You were interested in this girl from the Calvin Klein Resort 2010 collection.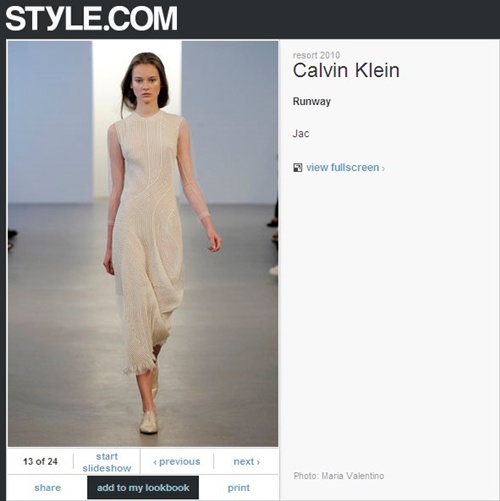 Style.com is a great site for finding out model's names. 99% of the time they have a label as you see in the image above. This model's name is Jac.
image: style.com