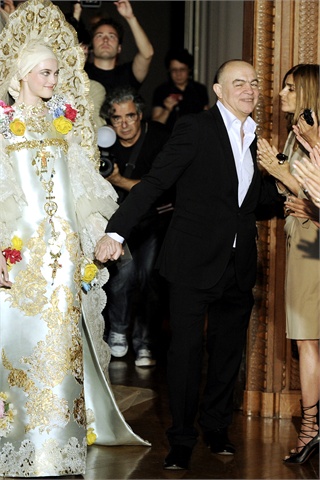 The Christian Lacroix show felt like a funeral to me. It was very dark with a lot of black instead of his usual explosion of colour. I imagine darkness was unavoidable for what could be the last Christian Lacroix Haute Couture collection. Hell, it could be the last Christian Lacroix collection ever.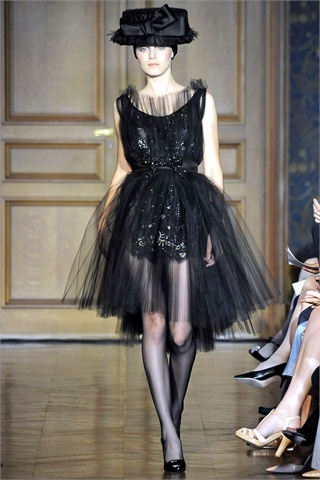 Haute Couture was touch and go, many were worried that it wouldn't happen. However, the most amazing thing happened. All of Lacroix's friends, suppliers and employees donated their time and materials. The collection was done for free. What an amazing tribute. Check out this video which talks more about how the collection came about.
I admit that Lacroix has never been one of my favourite couturiers but his mastery of the medium is undeniable. I hope he doesn't leave the stage just yet as it would be a huge disservice to the whole industry. That knowledge needs to be passed on. Christian Lacroix Forever!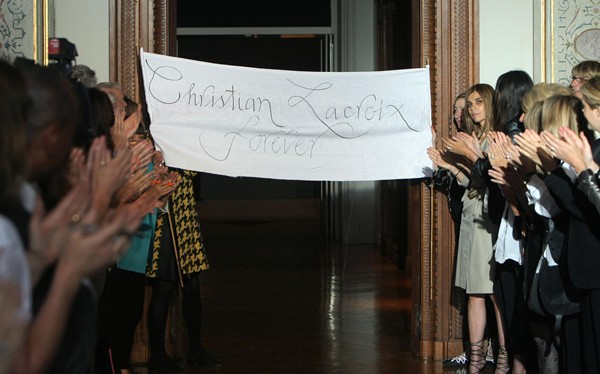 images: Style.it and PIERRE VERDY/AFP/Getty Images