I wrote about Cocktails with The Sartorialist at Holt Renfrew yesterday and I promised you pictures. Here they are.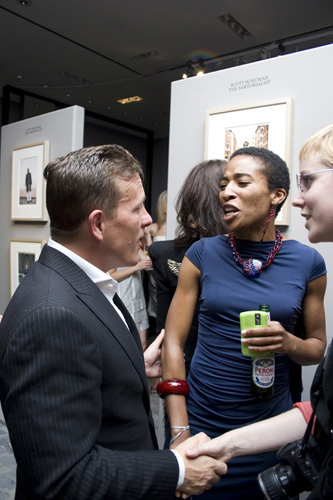 It looked like we wouldn't get to speak to Scott Schuman at all that night. He was mobbed by everyone. We did manage to get a few minutes to speak to him right at the end of the night as he was being ushered to The Drake. This first shot is hilarious. Danielle and I were talking about it on twitter and I call it Attack of the Fashion Bloggers. Danielle is keeping his attention with the handshake and I'm preparing to bite his head off. LOL.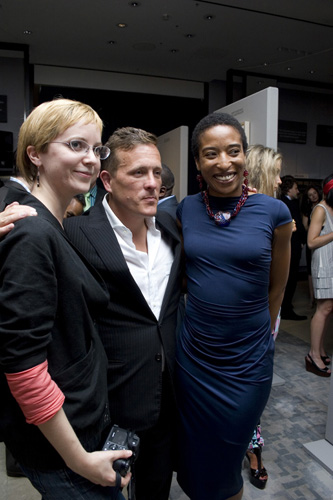 The second photo is the respectable one with Scott looking dapper as all hell. Danielle mentioned that Scott had a great handshake and that is the truth. I love people who have a firm handshake. Something about limp wristed/dead fish handshakes turns me off.
Scott came into Toronto like a rock star and he looked like he enjoyed himself aka Hammered! I have to admit that I'm glad he did, it was fun. Much better to see him partying and having blast instead of straight laced and business like. Yo go Scott, I would have done the exact same.
I want to thank Jennifer and Nicole from Fashion Magazine for passing on these photos. Check out their coverage on the Fashion Magazine blog.

images: Nicole Stafford