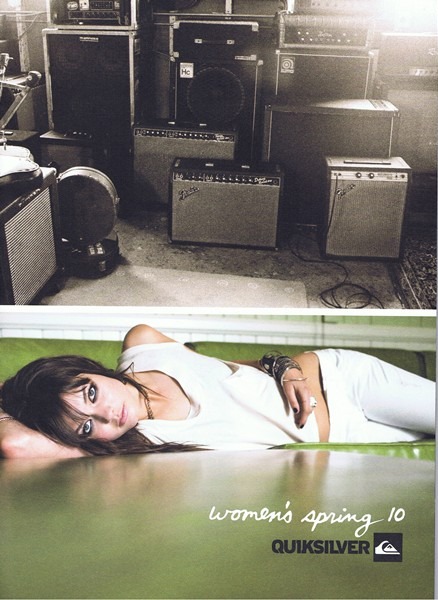 I got a sneak peek at Quiksilver's and Roxy's Spring 2010 collection last week.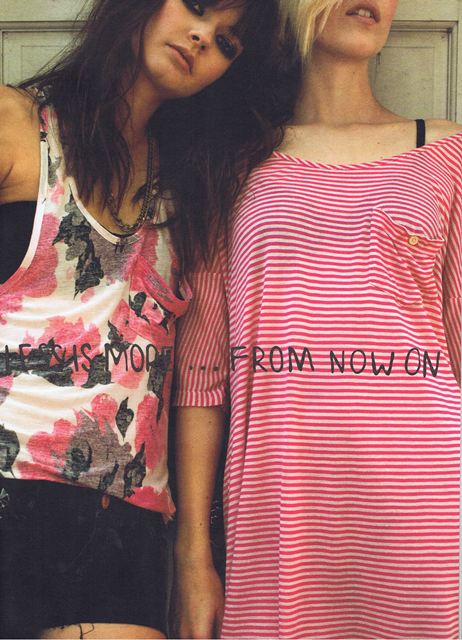 Quicksilver Spring 2010 had a muted palette that was used to evoke the worn in look. Raw edges and shredding were also used to create that "well loved" character to the clothing. Oversized is a big trend in the collection. I loved the pieces that were oversized and incorporated shredding. The reverse rose print tshirt and tank top were also favourites of mine.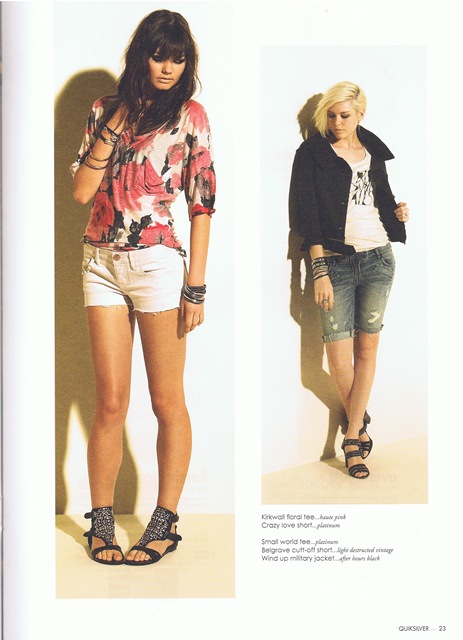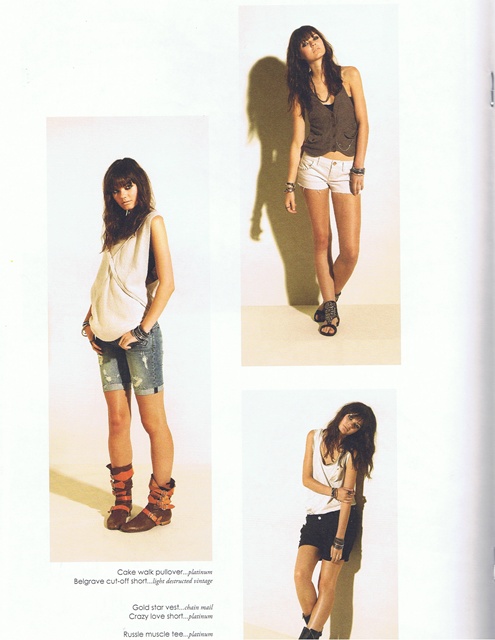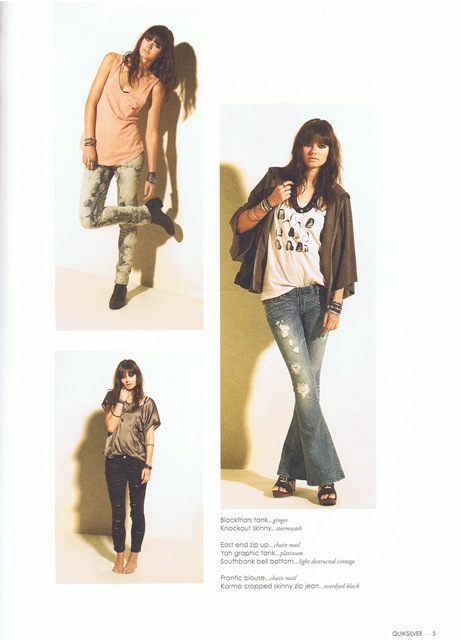 You can see photos of all the items that caught my eye from the Quicksilver line in the slideshow. Some of the pieces are show in the lookbook photos.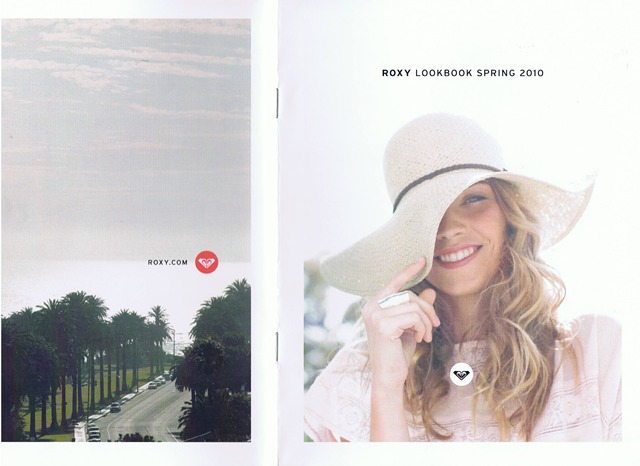 Roxy was opposite to Quicksilver and bright colours were dominate. Colour blocking and florals were common themes. There were a few rompers that I liked and the neon striped cropped tshirts.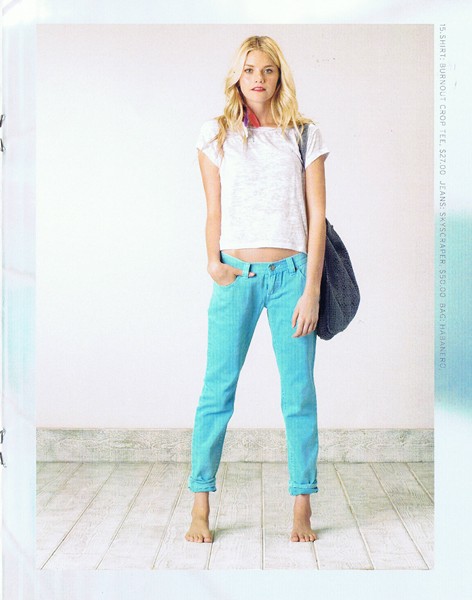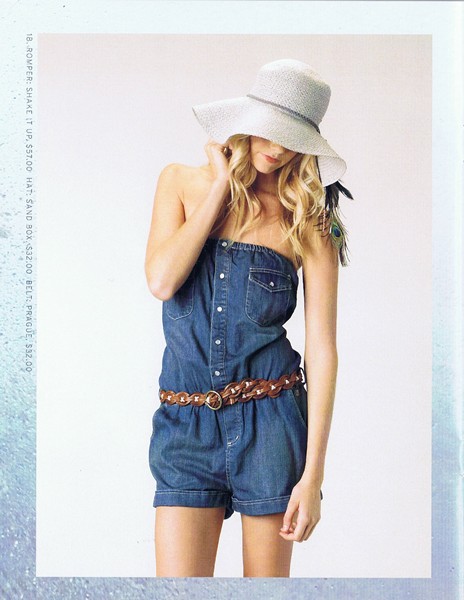 image: scanned by me from the Quicksilver and Roxy Spring Summer Lookbooks