On Day 2 of LG Fashion Week I wore Fashion Crimes. It's been a lot of near misses but I finally got myself outfitted for a night at Fashion Crimes. I had a great time with Coco choosing an outfit and jewellery in the store.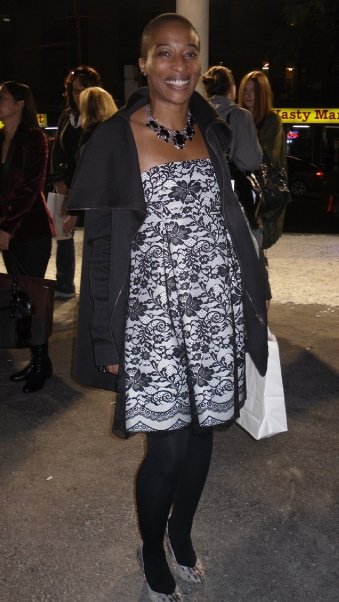 Mi Concept Jacket; Dress by Pam Chorley; Earrings, ring and necklace, Fashion Crimes.
I want to thank Miss Sly for the photo. She mentioned me in a post about LG Fashion Week.