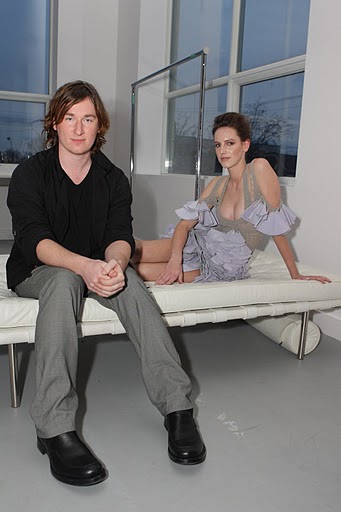 Mark Fast was in town last week for a Spring 2010 preview. I wasn't able to attend the preview during the day but I went to Ame for a cocktails in his honour. Mark is from Manitoba originally. He studied at Seneca College in Ontario briefly before going to London. He attended the prestigious Central Saint Martins and got his BA and MA.
Mark designs by hand on a domestic knitting machine. His work is formed onto the body as he knits, and he has devised innovative stitching techniques, blending lycra with viscose, angora or wool. He is inspired by the endless possibilities of lycra yarns, sculpting areas of tension and areas of volume over the body. Mark's fascination with the cinema drives his creative process as he channels the energy of the characters who inspire him into his knits. Obsessed with texture, Mark's most recent work explores the relationship of garments to the wearers body.
I didn't realize the work that goes into a Mark Fast dress until I saw the models milling about in them. Wow, the details are insane making the dresses very delicate. You have to be careful putting them on for sure. When I talked to Mark briefly, he mentioned the delicate nature of the dresses make him very selective in who he lends things too. He's a very sweet and soft-spoken man.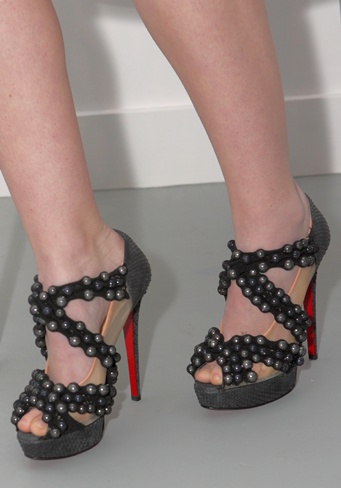 This season he partnered with Christian Louboutin to design his Spring 2010 footwear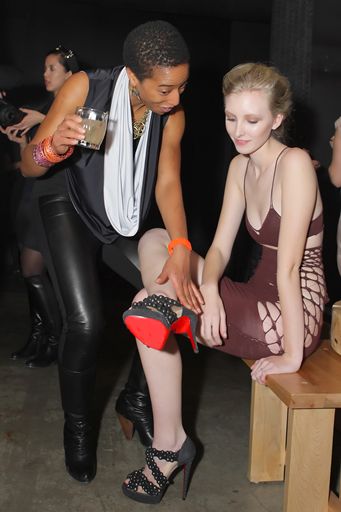 Seeing Mark's clothing in person totally blew my mind. I have a lot more respect for what he does after touching the garments and learning about his technique. I touched everyone in Mark Fast that night. His clothing has texture and dimension to it.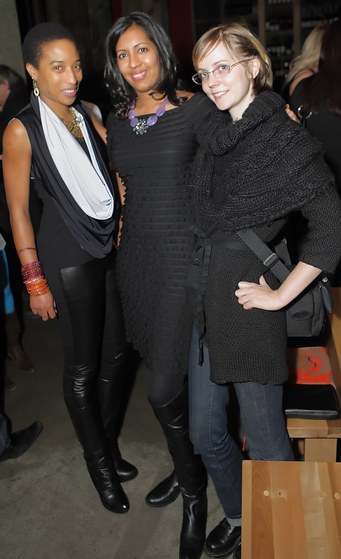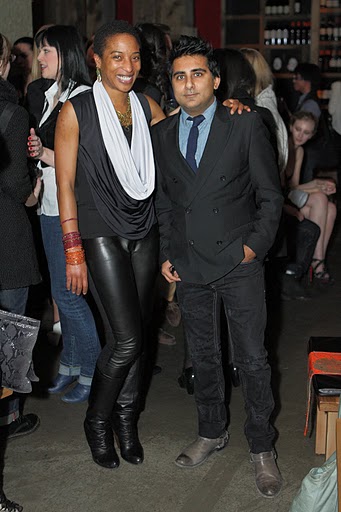 Photos by Raymund Galsim