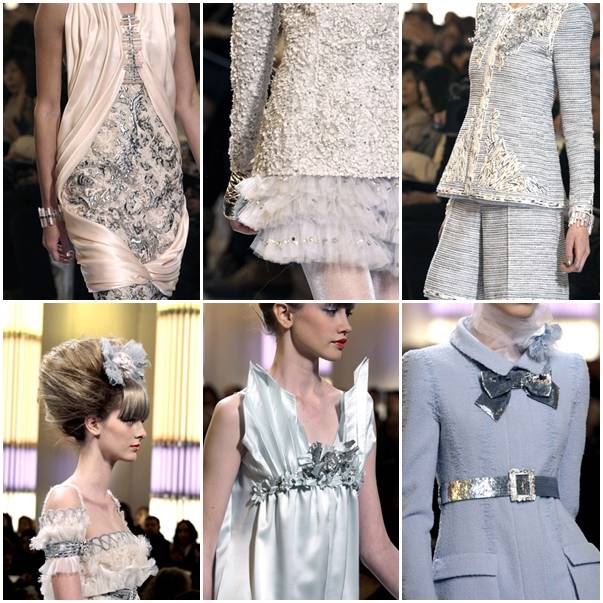 I enjoyed Chanel's Spring 2010 couture show even though I disliked the hair. It was nice to see Karl move to a softer colour palette in the pastels and silver. According to style.com, this is the first Karl has shown Chanel without black, navy or gold buttons.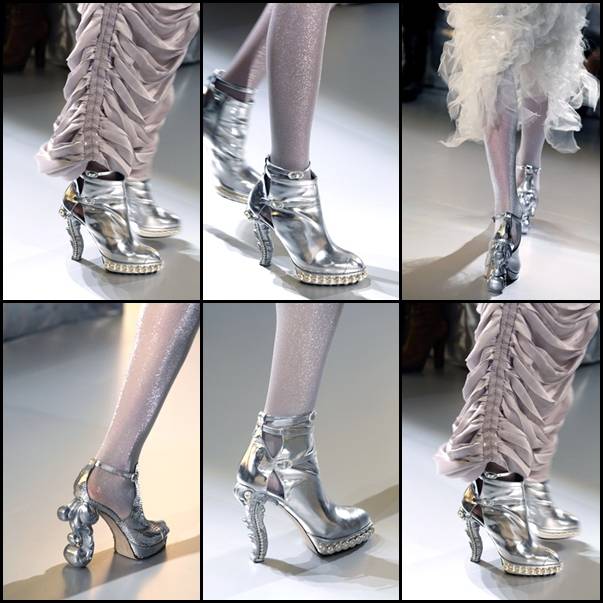 It was all very ladylike with the contrast of the silver rococo heel booties. The Chanel suits were my favourite pieces.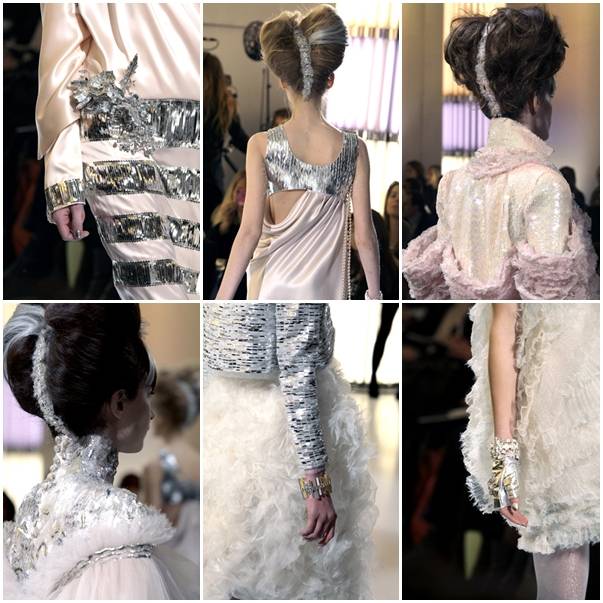 I mentioned disliking the hair. Too much Bride of Frankenstein for me, however I do appreciate the technique and effort put into it. It's quite astonishing to see the intricacies of the back.
images: style.com