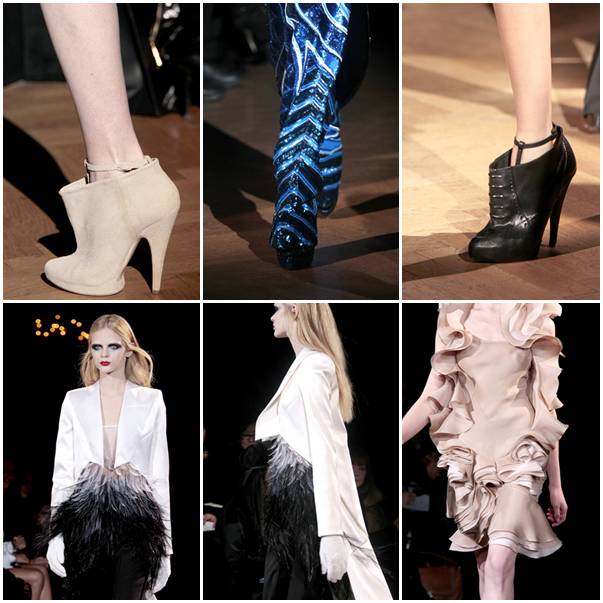 I wasn't freaking out over the Givenchy Spring 2010 couture show. I was expecting to but found myself liking about half the collection.  I loved the feathers, shorts, ruffles, beading and sheer elements of the collection.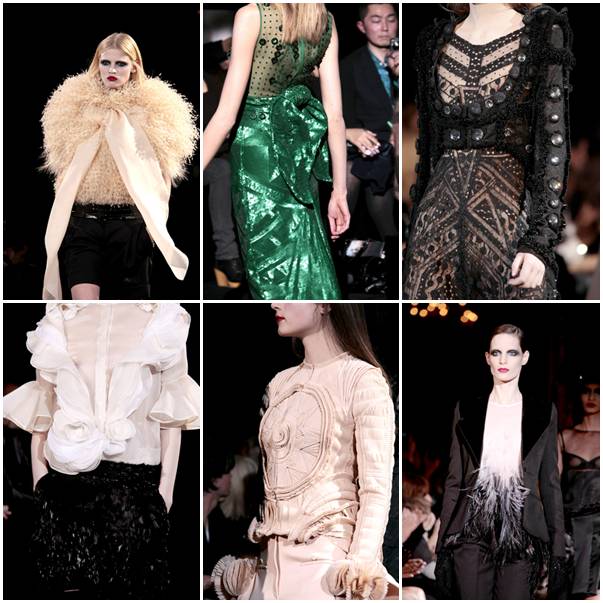 I loved all the pieces in neutral colours but that feeling wasn't uniform when it went the colour came out of the woodwork.  The blue and green embellished jumpsuits reminded me of Christmas ornaments.  I loved the purple ruffled dresses.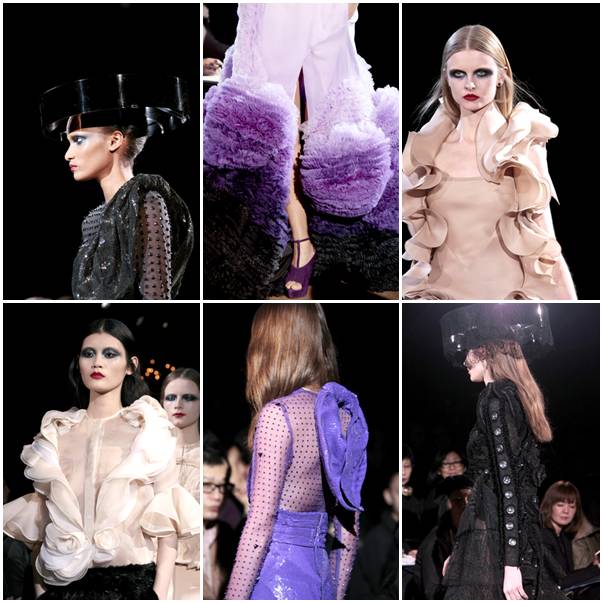 I missed Mariacarla's strut, but my girl Rose was there.  I wasn't a fan the eye makeup.  The shoes were very cute.
I have to one question, Ciara as Riccardo Tisci's muse?  Really, WTF.  To top it all off, trying to mooch out of paying for couture pants, this isn't ready to wear girly.
images: style.com