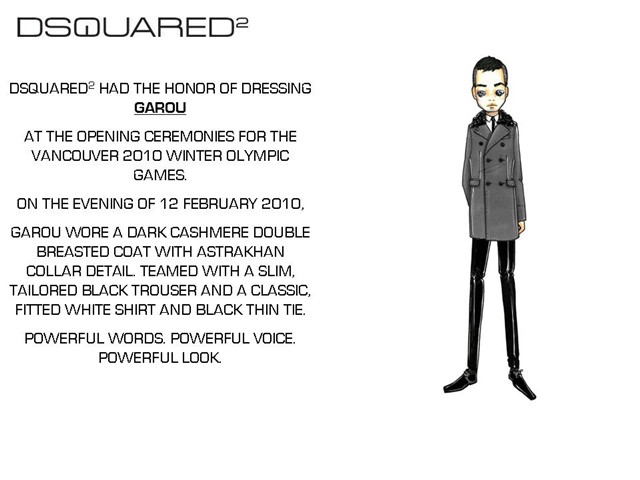 We were so relieved to find out that Dean and Dan of DSQUARED2 only dressed the some of the headlining talent for the Opening Ceremonies.  Some of those costumes were just flat out bad. Here's a breakdown with cute sketches of what Dean and Dan put together.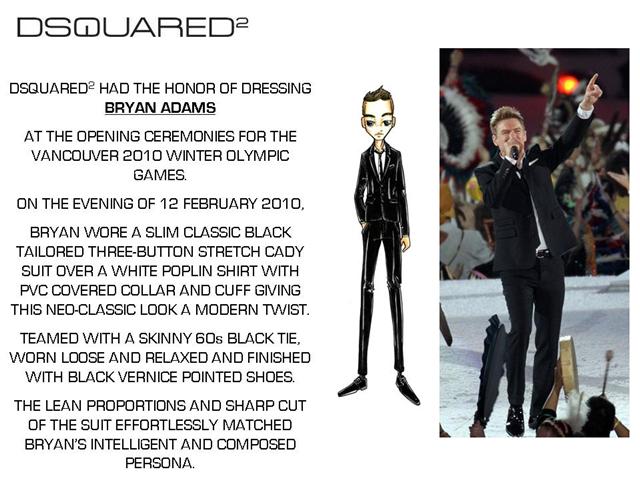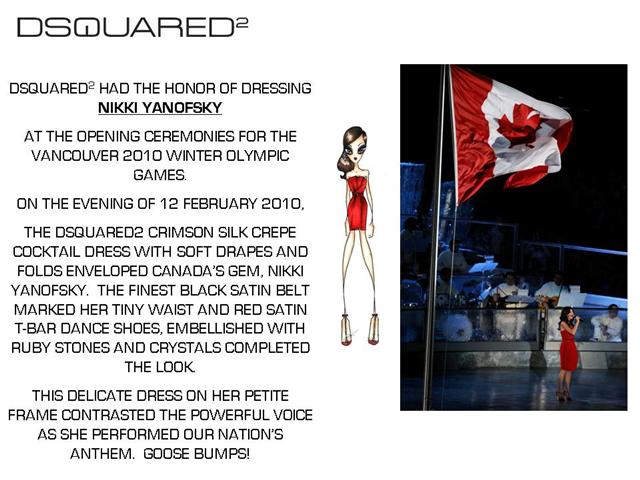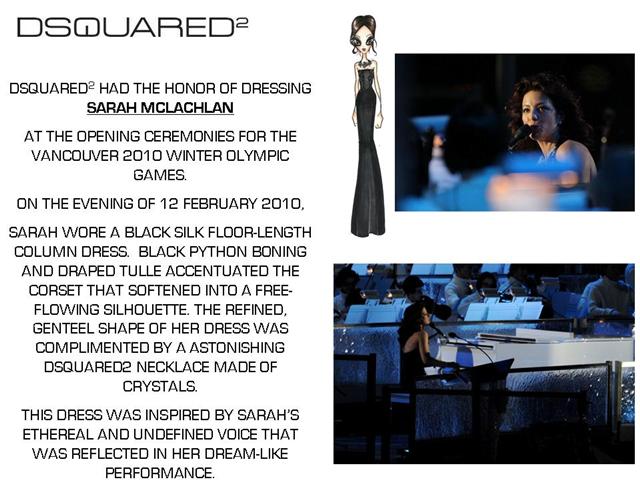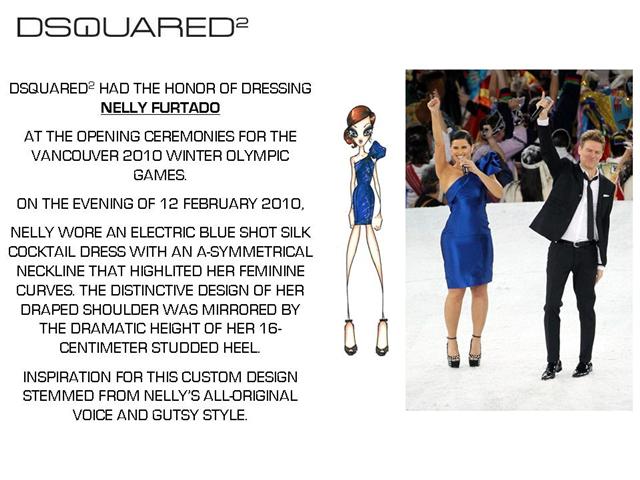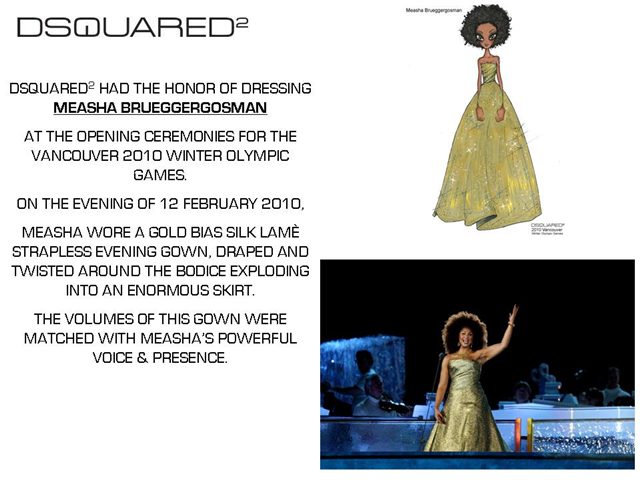 Measha's gown was my favourite of the bunch.  I didn't expect something like this from DSQUARED2.  She also wore jewellery from the Measha Collection by Mindham Fine Jewellery.  I love the colours and that they aren't your standard diamonds.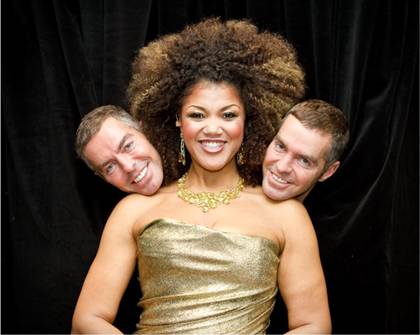 Here's the breakdown of that beautiful collection
Bracelet – Eight stone 123ct citrine "Wilma" bracelet set in 18ct yellow gold – $12,690
Ring – 116.38ct citrine ring containing 1.33ct diamonds set in 18ct white gold – $11,030
Necklace- 41ct peridot and 232.62ct prasiolite neck collar set in 18ct yellow gold – $14,200
Ear Pendants – Matched pear shape 36.15ct golden beryl ear pendants containing 1.1ct diamonds set in 18ct yellow gold – $28,400
I really, really wish Dean and Dan dressed KD Lang, that would have been amazing.
Images: Coutsey of DSQUARED2 and Mindham Fine Jewellery