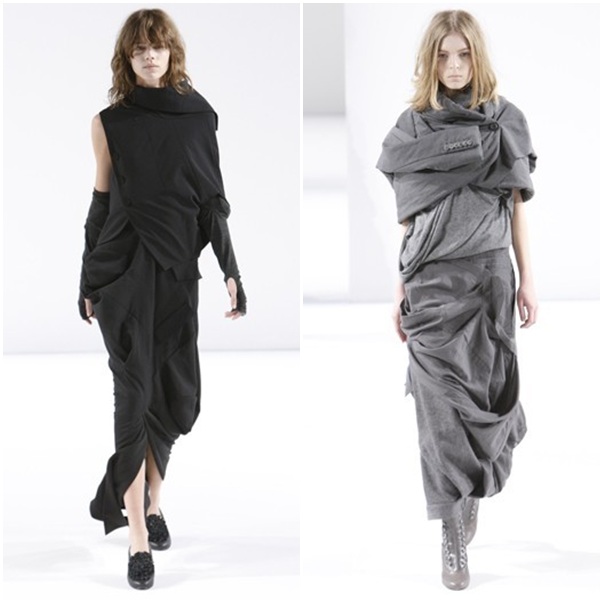 Hexa by Kuho designer, Kuho Jung is Korean and he showed in New York for Fall 2010. He called his collection,'Talpi' which translates from Korean as 'ecdysis' – "the moulting of skin in reptiles and amphibians, although the term can be used 'to
represent attempts to shed our outer skins and reemerge as spiritually more perfect'."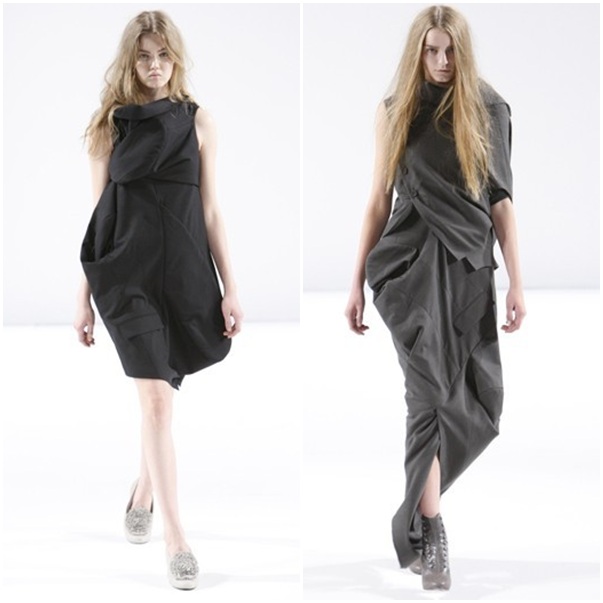 I very intrigued by the shapes in the collection.  Some of it looks very restrictive, but that doesn't deter my desire to want to wear it.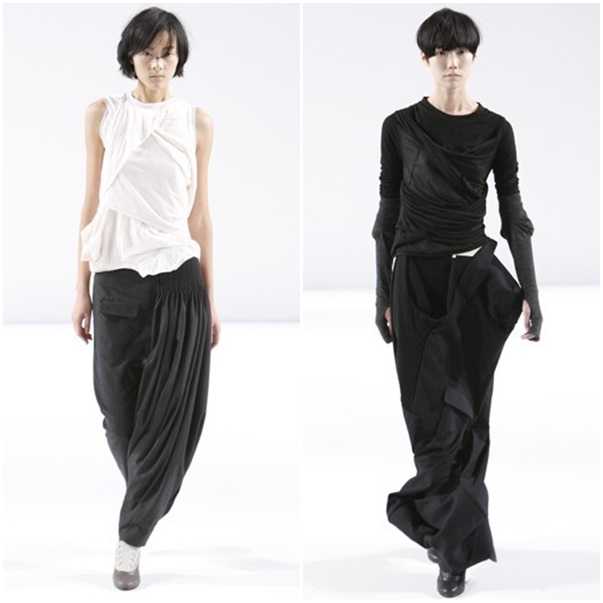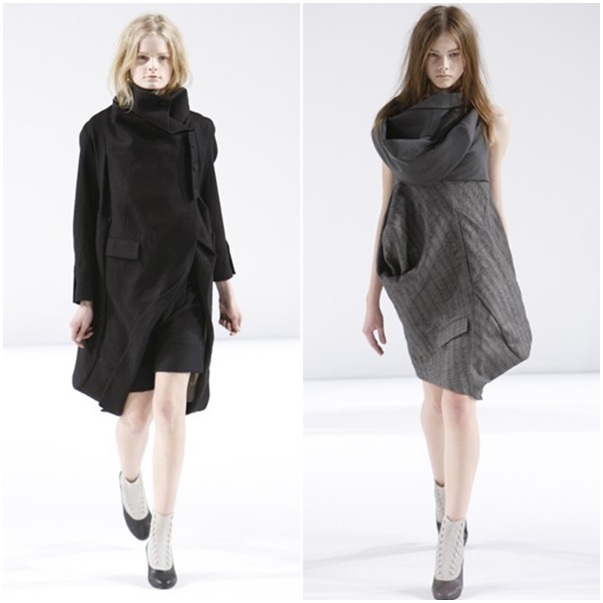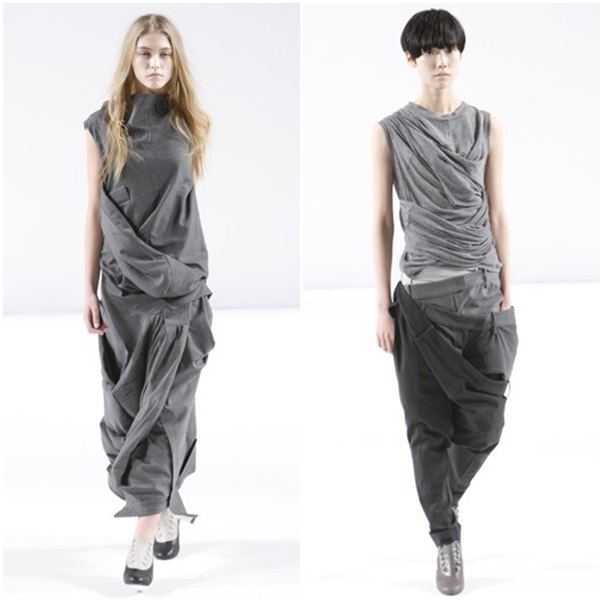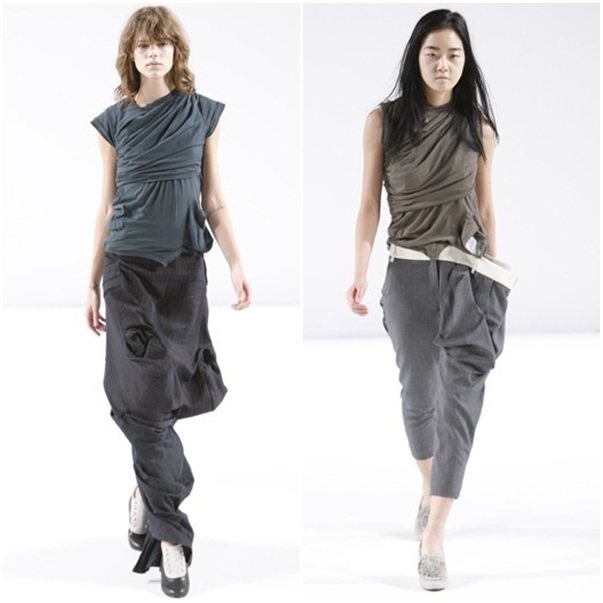 Nick Knight from ShowStudio created a video for the Hexa by Kuho Fall 2010 collection.  Follow the ShowStudio link as I can't embed.  Oh ShowStudio I wish you would allow embedding of your wonderful videos.
images: the Fashion Spot