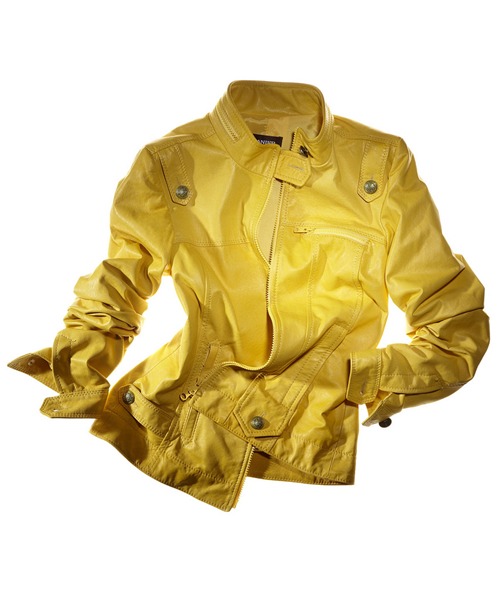 Danier keeps stepping it up. They've created a more fashion forward lineup of jackets which really surprised and pleased me. I spent many years walking into The Path location wanting to buy a leather jacket and not seeing anything I would wear. Finally with Fall 2009, I filled my wardrobe with some leather staples from Danier. I love my classic black motorcycle jacket and leather leggings.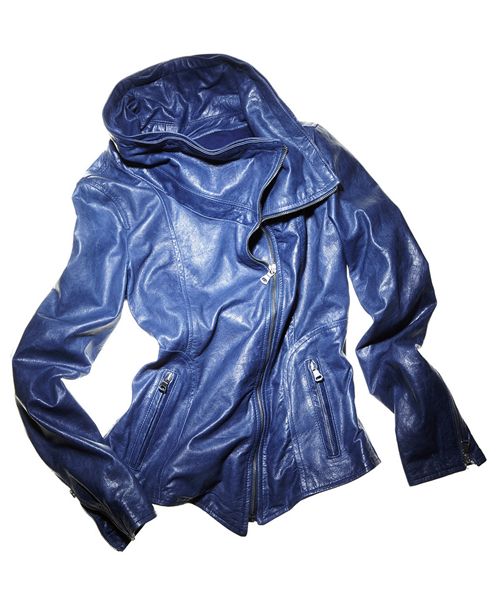 Fall was very dark and Spring 2010 at Danier is the opposite, full of colour. I'm craving the blue and the yellow leather jackets from Danier.  A great addition now that I have the standard black; it's time to play around a bit.
Fall merchandise is being cleared out of Danier stores right now.  Expect to see the Spring 2010 items in the store by the end of the month.
images: courtesy of Danier Leather