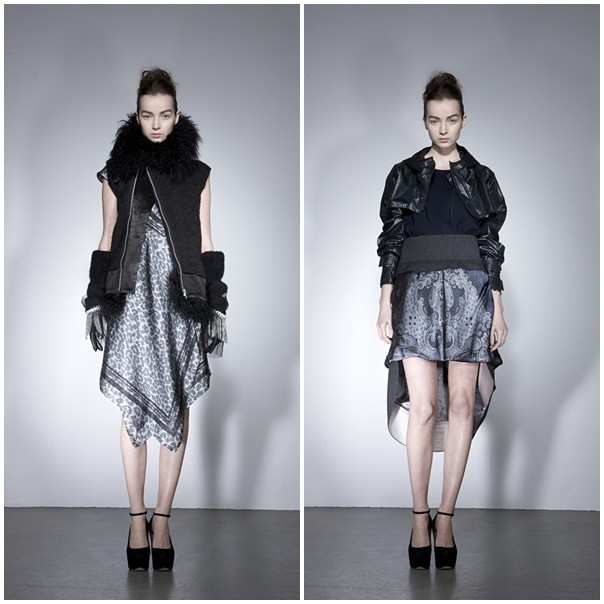 I'm loving that Sacai is becoming more popular.  Style.com has posted the collection for two seasons in a row now.  There are more photos available of the collections and now instead of  judys we get real models.  I love Sacai's Fall Winter 2010 – 2011 collection. Chitose Abe, Sacai's designer,creates contradictions that work. In typical Sacai style, tweeds and knits combined with anorak details create a unique look. Items looks like separates but are really one piece.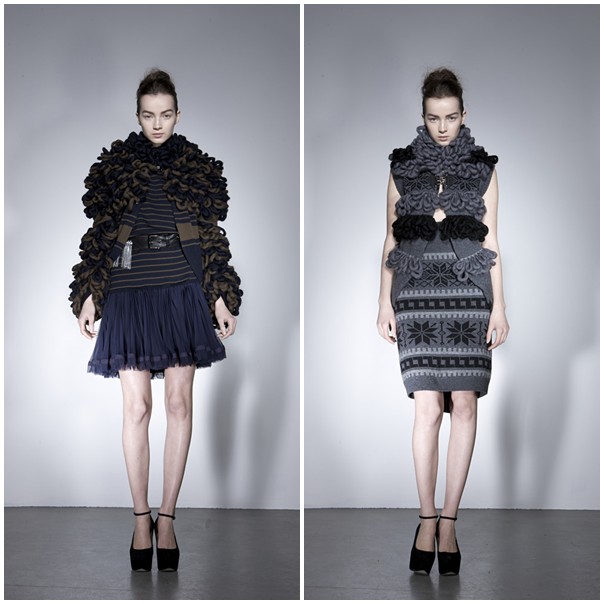 The ropey knits are thick and substantial.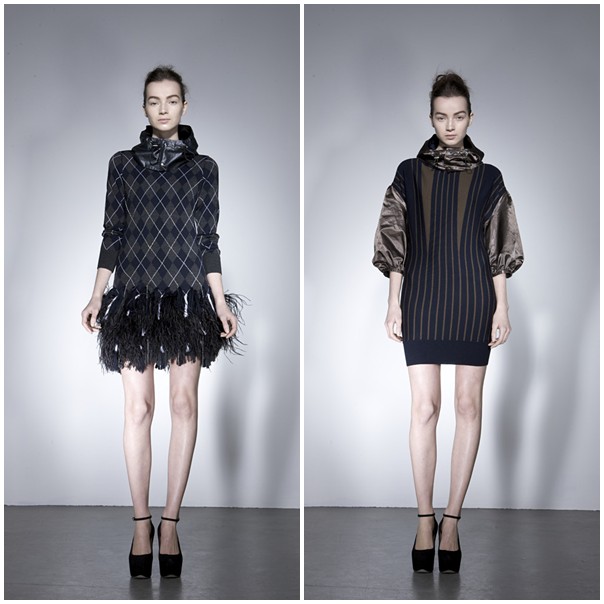 Sacai is available at Holt Renfrew.  I always take the opportunity to check out Sacai in person.  The construction needs visual inspection, so inventive and different.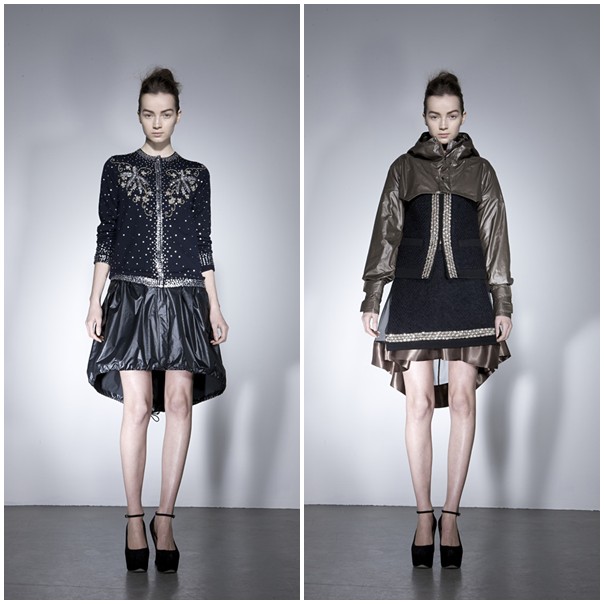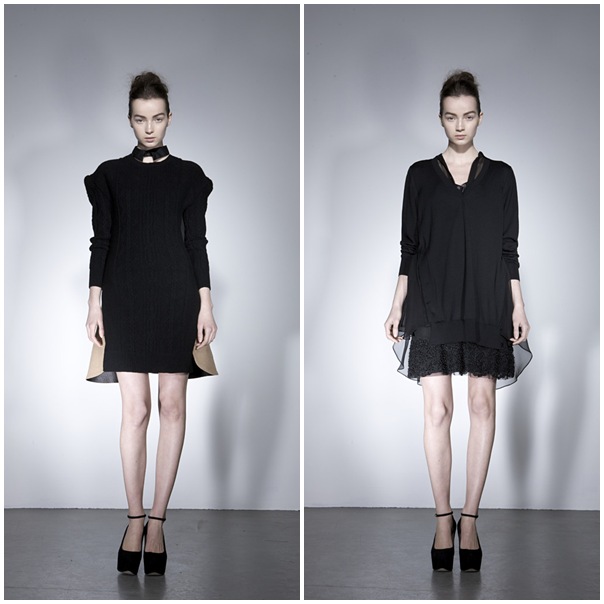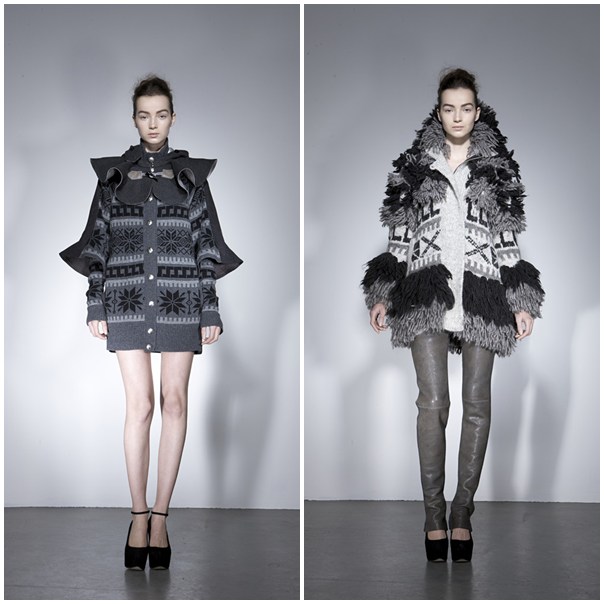 images: the Fashion Spot