I went to the Spring 2010 preview for Dr. Martens. We got a look at the 50th anniversary options too. I didn't bring my camera and took crappy Blackberry photos. They suck so I'm posting the pro stuff.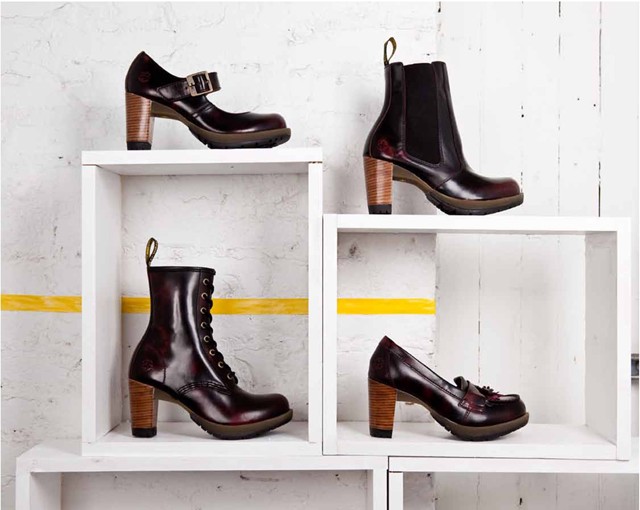 I'm not a big fan of the Diva series. I know I'm not the norm because I've heard many positive things about them. Call me a traditionalist.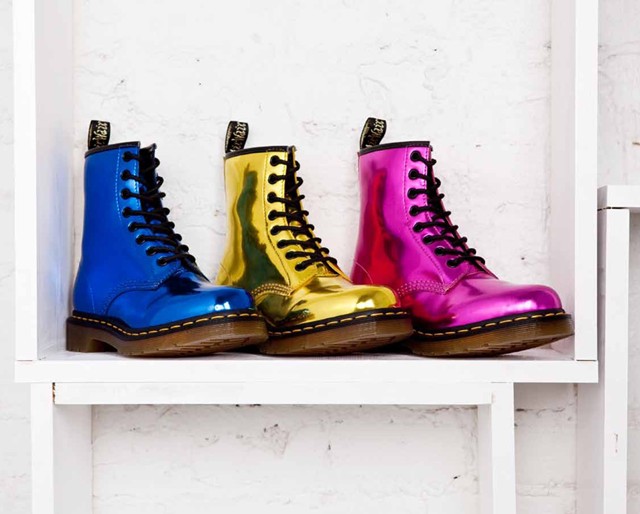 The metallic Docs are hilarious. I think the electric blue are my favourite. So obnoxious.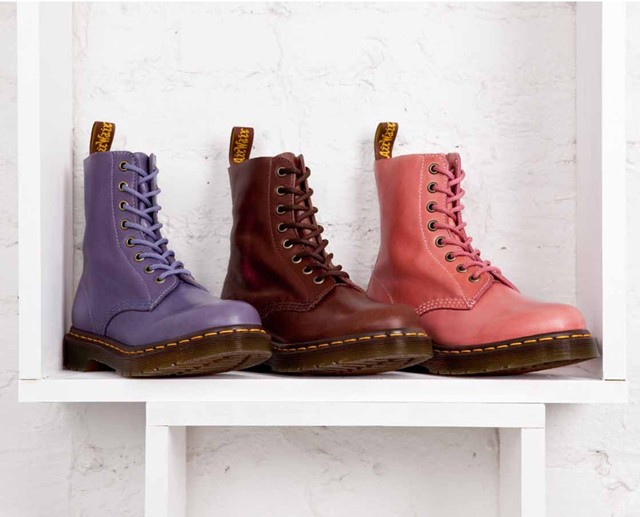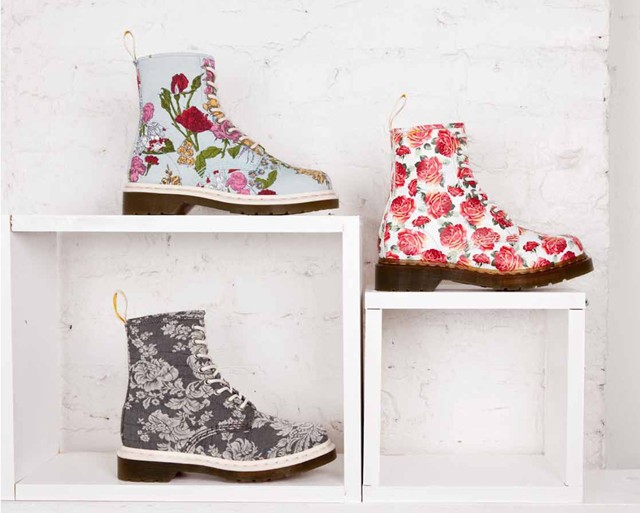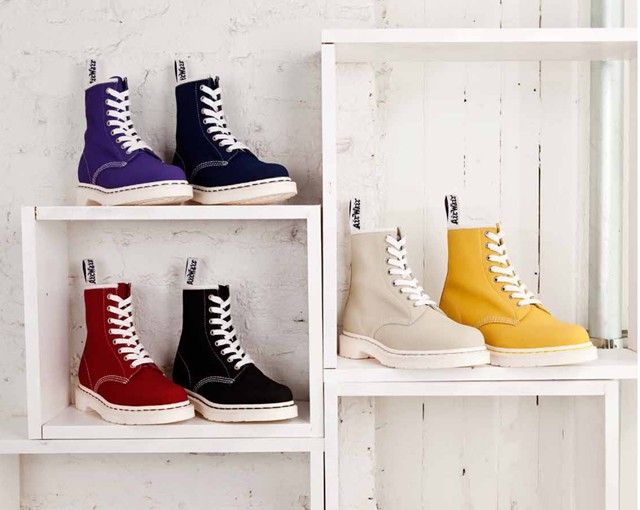 The Tec Tuff shoes have a white sole. They look and feel like canvas, breathable and water resistant.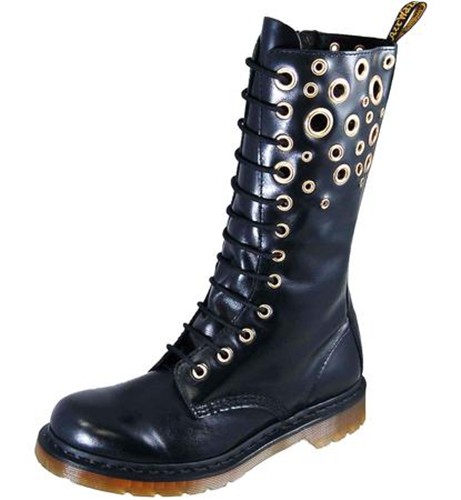 I really like the grommets on these boots.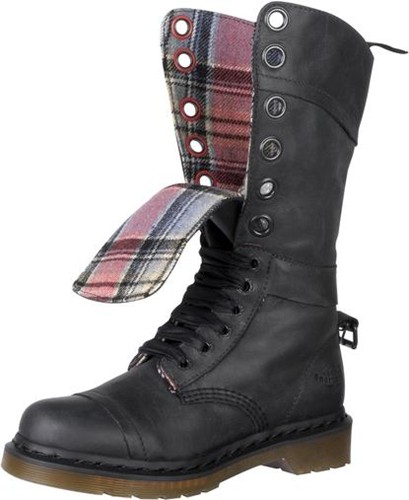 The Triumph boots are my favourite. I love how you can make them slouchy and expose the plaid or tie them up like regular Docs. They also have ribbon laces as well as regular laces.
Dr. Martens are available in Toronto at Neon and Get Outside.
images: Courtesy of Dr. Martens