I've been obsession over the Debbie Pant by Toronto based designer Ewanika.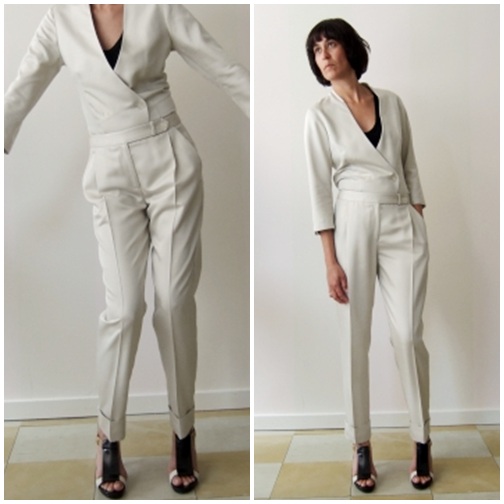 They look like a great convergence of style and function.  They got some room in the thigh and hips which I like a lot.  The pockets look like they sit flat, sometimes that style has a tendency to gape. I'm so glad that these roomier styles of pants are everywhere now. It's perfect for track legs. 
I like that Ewanika uses customers as models.  This is Leslie Wormworth an Ewanika customer since 2001.
EWANIKA
1083 Bathurst Street
Toronto, ON