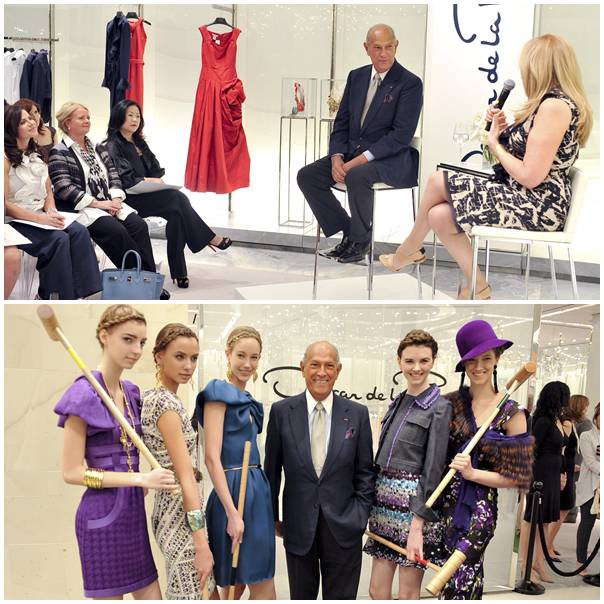 So Oscar de la Renta made an appearance in Toronto for a fancy fundraiser and a PA at Holt Renfrew. Unfortunately I was at work during his Holt Renfrew PA. I definitely didn't have the money to be at his fancy fundraiser either. All I have is these photos that were provided to me by Holts. Maybe one day I'll get to meet this legend.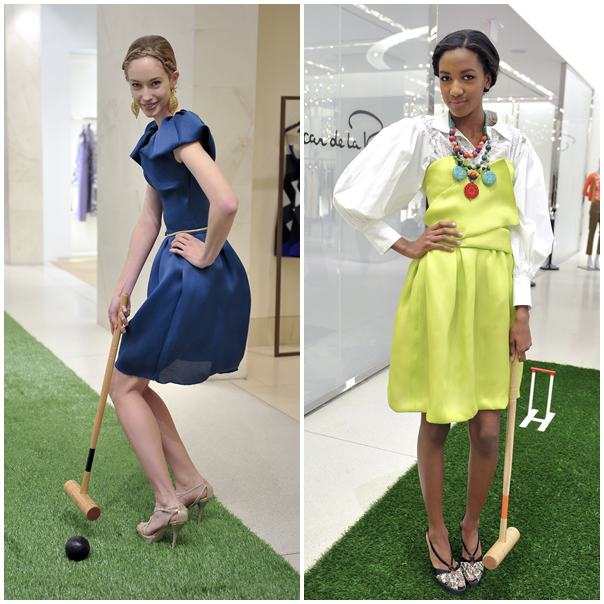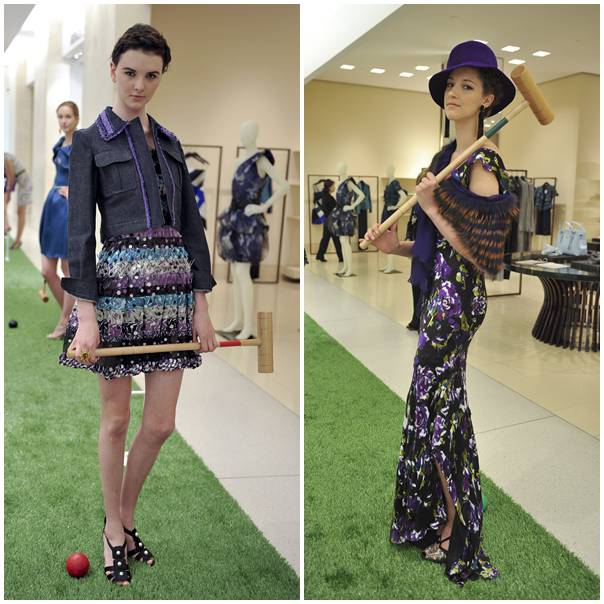 Holt's prepared for Oscar's arrival with dedicated windows.
Holt Renfrew unveils its "Croquet, Anyone?" national window installation to celebrate the arrival of spring. Mannequins play with giant mallets and brightly coloured croquet balls inside the windows.

"The uncompromising style of C.Z. Guest, the timelessness of Slim Aaron's photography and the unapologetic spirit of The Official Preppy Handbook were all inspirations for our croquet windows this spring," says John Gerhardt, Creative Director of Holt Renfrew. "We played with patterns and proportions this national window installation, resulting in whimsical and joyful treatments."

The window fashions take inspiration from the prep-school trend from the spring 2010 collections of designers such as Oscar de la Renta and Nanette Lepore for women and Ralph Lauren for men. Florals, plaids and polka dots are mixed together to portray fancy and fun.

To celebrate a special personal appearance by legendary designer Oscar de la Renta on April 15, one of Holt Renfrew's Bloor Street windows is dedicated to Mr. de la Renta's spring 2010 collection.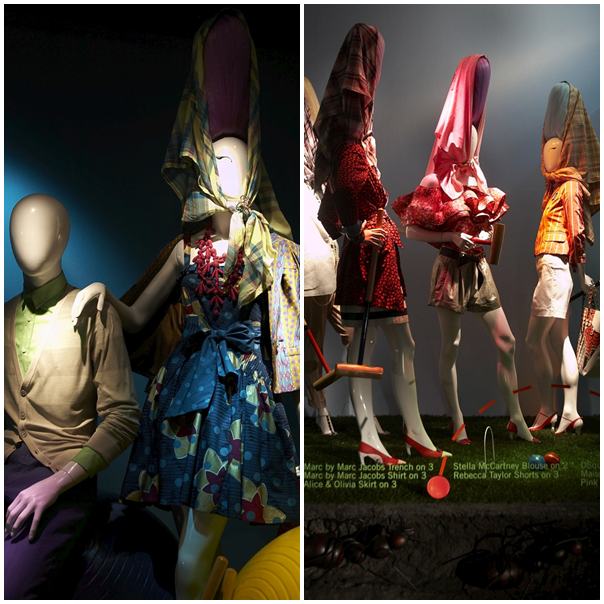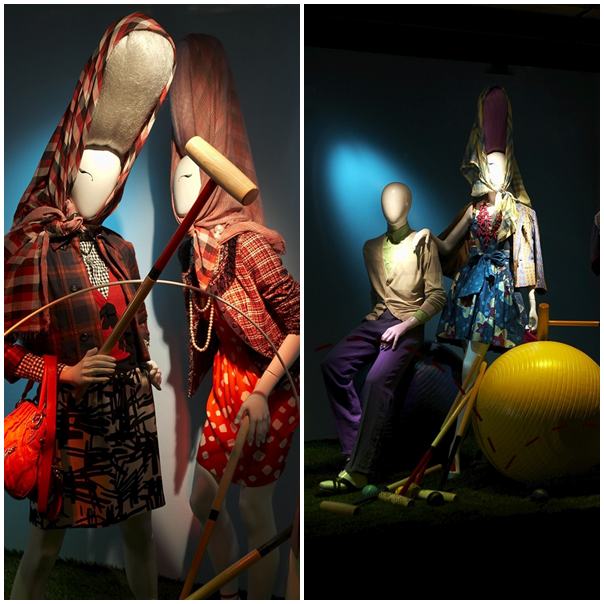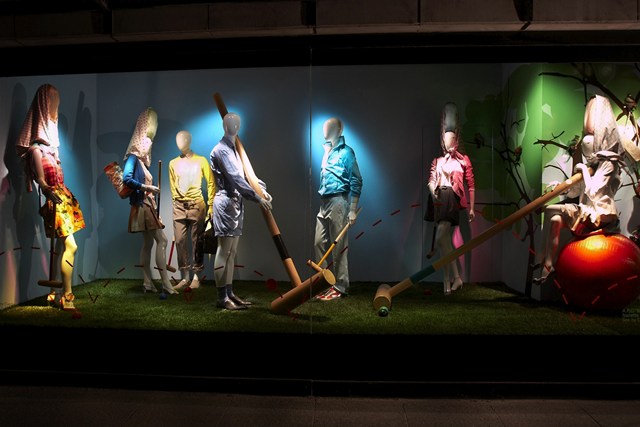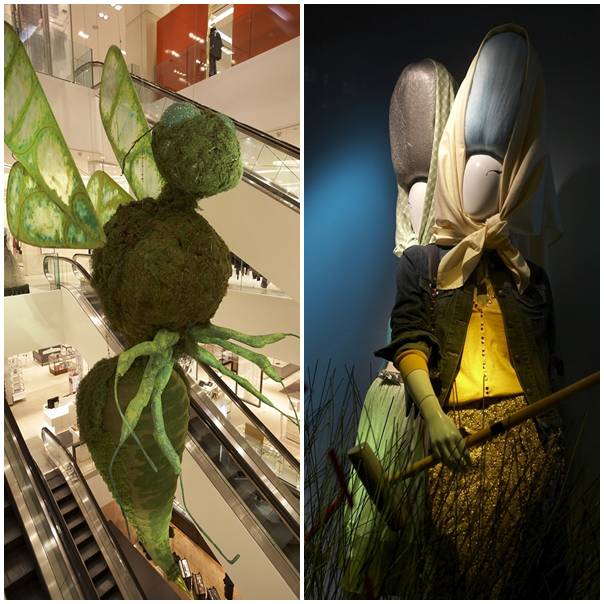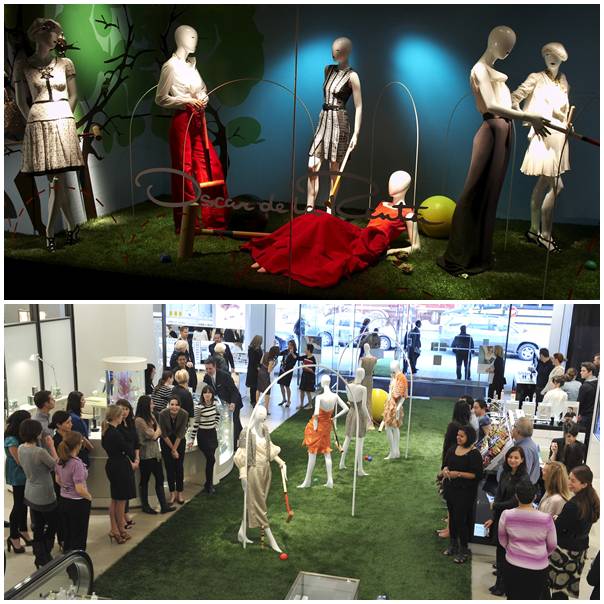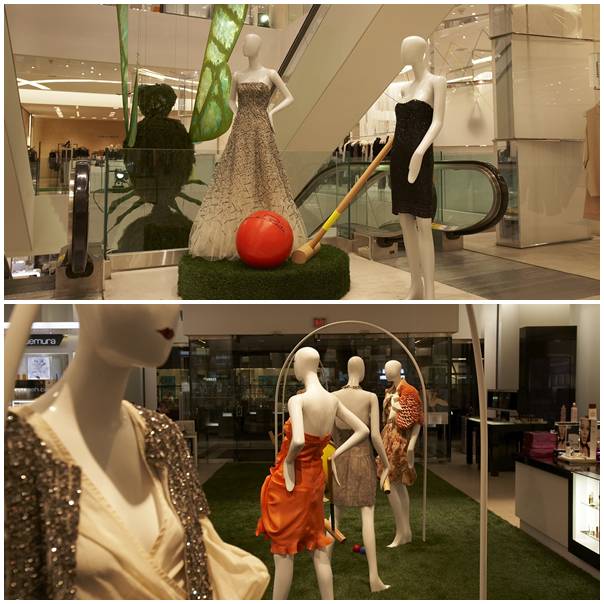 images: courtesy of Holt Renfrew