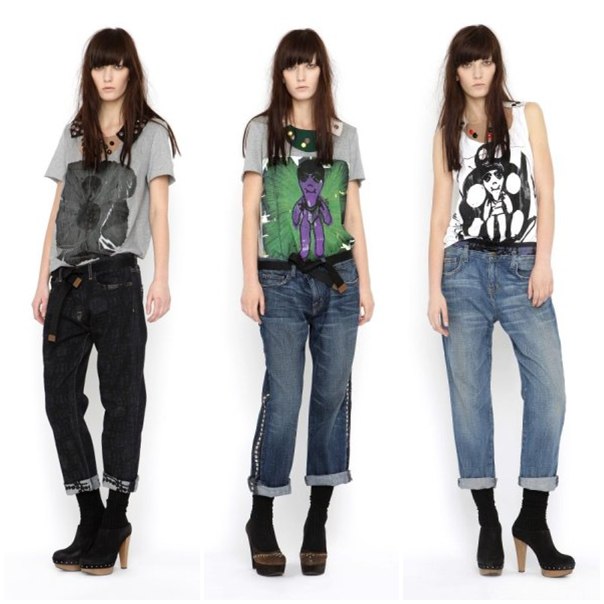 In February, I posted about the Marni X Current Elliot denim collaboration.
Marni and Current Elliot have teamed up for denim collaboration for Fall 2010. Marni designer, Consuelo Castiglioni, was given free reign to design denim that fit with the Marni aesthetic. This is her first denim line

Dyes and washes span from light azure to indigo and from faded to saturated. A few styles will be sold with a black cotton belt that Castiglioni likes knotted as a ribbon. Other details include cloth borders, either press studded or piped in leather. Retail prices for the Marni-Current Elliott jeans range from $250 to $500 and will be carried in Marni stores starting in June.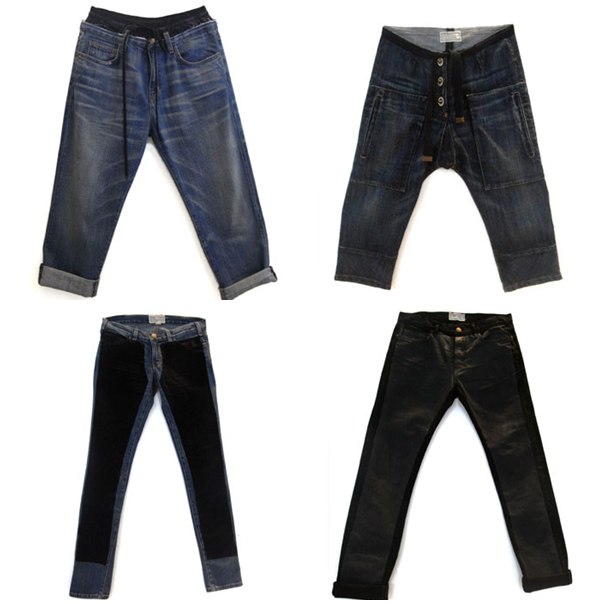 There are some new photos out of the collection from Dazed Digital and Nylon. High Snobette has posted an editorial shot that features the jeans in the May issue of Vogue.  I'm liking the styles I've posted here with my favourite being the dark denim style in the first picture.  Lucky Mag is reporting that prices will range from $182-$509 and availability at Marni boutiques, Nordstrom, Bergdorf Goodman and Saks.  No word on Canadian availability yet
images: nylonmag.com and dazeddigital.com