I would love to be in London to see these portraits of Grace Jones.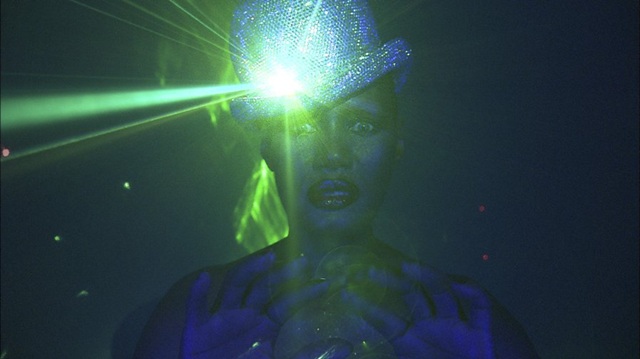 Light, sound and Grace Jones: three unremitting forces of nature. Chris Levine, the latest in a line of artists to work with Jones (Andy Warhol and Keith Haring came before him), has brought the elements together in his 3D portrait series Stillness at the Speed of Light. "How was I going to make any evolutionary step forward in a line of some of the extraordinary iconic images of her—I did my best," Levine confesses. After a two-decade, self-imposed exile from the recording studio, Grace Jones—disco diva, über-model, Bond girl, gay icon and stuff of Studio 54 legend—made a whirlwind return with the tour for her 2008 album, Hurricane. Levine, a ground-breaking light artist whose visceral work with laser beams has led to collaborations with Mario Testino and Hussein Chalayan was commissioned to work on the lighting following an introduction to Jones from master milliner, Philip Treacy. And it was a Swarovski crystal encrusted bowler hat by Treacy (one of his typically exotic, gravity-defying creations for Jones's tour) that proved the showstopper, reflecting shards of light over the audience as the high-beam laser hit it. "Laser and crystal is an alchemy I've experimented with for years, so when I saw the hat for the first time it was obvious what I was going to do with it," Levine says. Jones then invited Levine to illuminate her portrait and to direct the upcoming music video for her single "Love You to Life," which is a first for the artist. "It's pretty raw and elemental—just the primal essence of Grace and light," Levine says. Stillness at the Speed of Light is on show at the Vinyl Factory Gallery, in Soho, London through May 15th.(NOWNESS)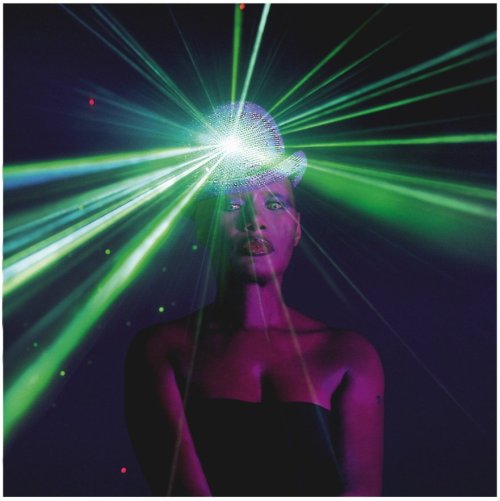 Check out the rest of the slideshow on NOWNESS. Dazed Digital also has some different photos too.