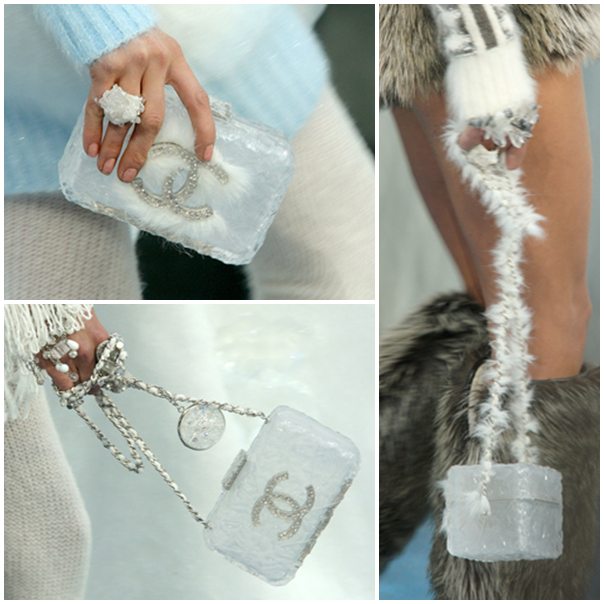 I rediscovered the Chanel Fall 2010 – 2011 ice-cube bags because of a series called Object Fetish on the site Showstudio.com.
Examining key pieces from next seasons international collections, Object Fetish trains obsessive attention onto next seasons not-so-obscure objects of desire – namely the choicest accessories from fashions favourite names, metaphorically unpicked through film and text.
The series is quite good and I love the in-depth discussion around the objects. View the Object Fetish: Chanel Handbag video.
Edit: I found the video on YouTube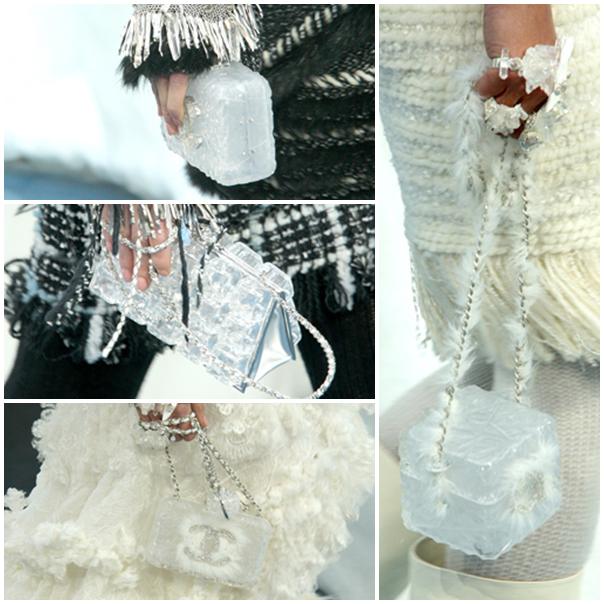 This show was so overwhelming with the glacier and the faux fur all over the place. I didn't notice any of the accessories. The video really worked up my handbag lust. I love the idea of these bags. They make me laugh because they are so ridiculous, but at the same time I'd love to own one. I enjoy that combination of absurdity and lust. I can't wait to see these in the stores.
I learned some interesting facts from the Showstudio video about Chanel.
Chanel is one of the very few houses that is entirely privately owned rather than managed by a luxury goods conglomerate, and the house is consistently profitable. This is not just through traditional leaders such as perfume, but accessories, clothing and even the haute couture division at Chanel turns a profit.(source)