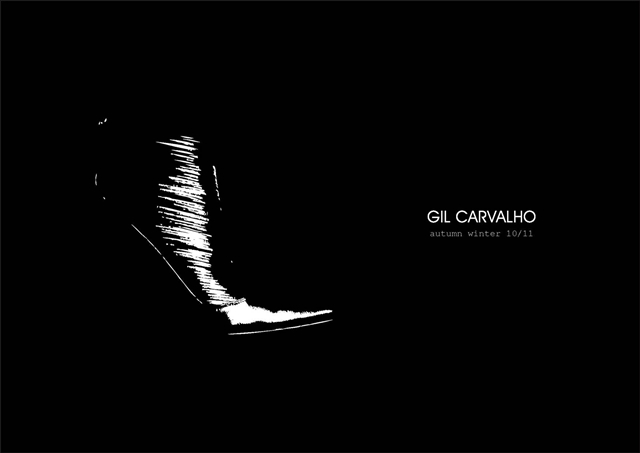 Footwear designer Gil Carvalho sent me an email letting me know about his Fall Winter 2010 collection. I was quiet surprised and excited to hear from him personally. This London based shoe designer has a background in fine art, art history and architecture. Gil studied shoe design at Cordwainers College at London College of Fashion.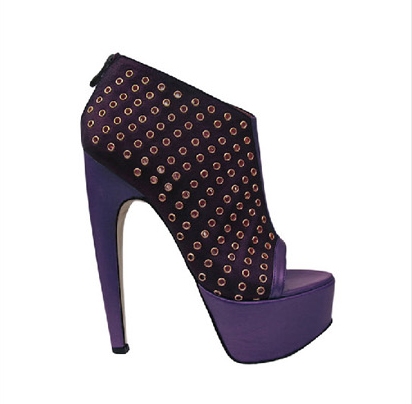 The lookbook talks about the inspiration for Gil Carvalho Fall Winter 2010 – 2011 collection.
"With it's emphasis on the sculptural, inspired by the Abstract artist Rolph Scarlett, the latest collection explores the relationship between a woman and her shoes, one that had endured teh passage of time but remains as passionate as ever. The palette of colour gravitates from monochrome to metallic pink from deep matt through to the high shine of patent, a thoroughly paradoxical collection full of opposites."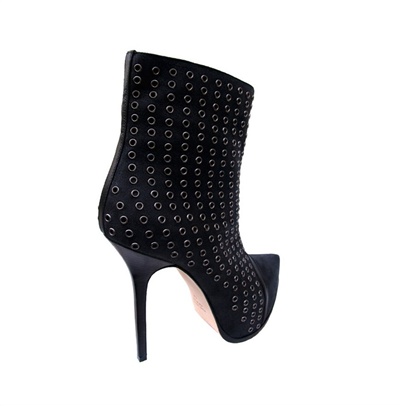 Gil Carvalho platforms are as tall and sleek as buildings.  The Comet style on the left has about a 3/4 inch platform (20 mm) platform and 4.5 inch (120mm) heel.  Buzz on the right has about a 2 inch (50mm) platform and 6 inch (150mm) heel.  The photos give you a sense of the shape and height on the foot.  I love the Buzz style the most.  Extra inches for height are always important to me.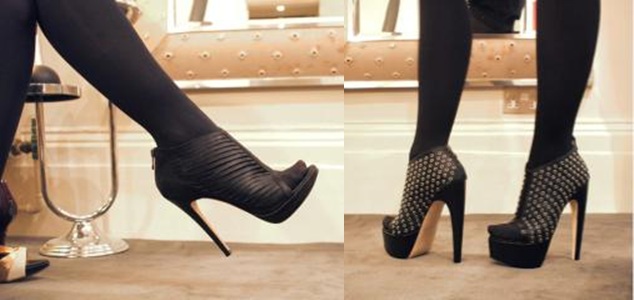 You can check out the Gil Carvalho Facebook page to see more images from the Fall Winter 2010 – 2011 collection. There is a good interview with Gil at Gil Carvalho's Back! on the Drapers blog
images: courtesy of Gil Carvalho