Jason Wu and I have similar shaped heads. I can't get that thought out of my mind whenever I look at this picture. I met Jason when he came to The Room for a Trunk Show and cocktail party in his honour. Jason Wu's bio reads like one of the those prodigy kids. At 16 he was well on his way to becoming a designer creating couture like clothing for dolls at Integrity Toys. At 17, he became the Creative Director of Integrity Toys.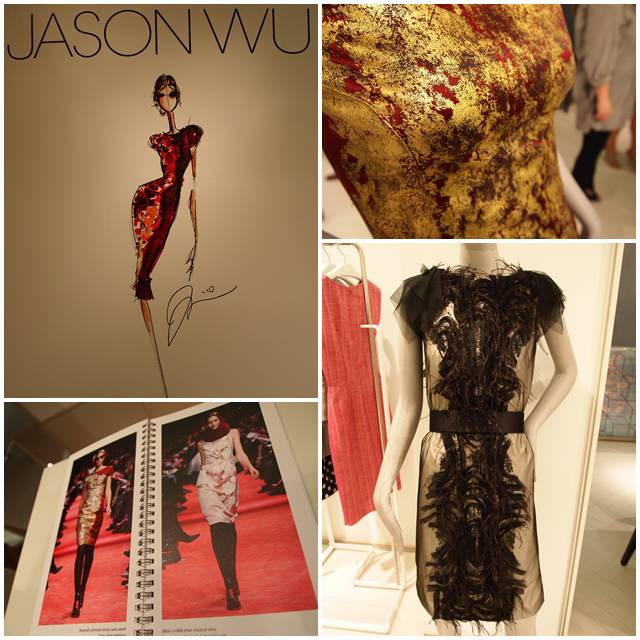 Jason studied fashion design at Parson and started his namesake label in 2006. He created Michelle Obama's ivory inaugural gown which pushed him into the limelight and made him a household name.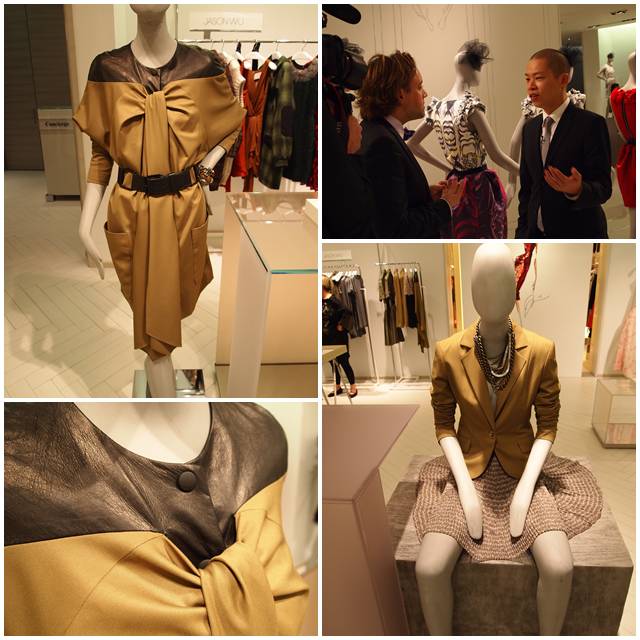 I never appreciated Jason's collection until I saw it up close. His style is very ladylike; socialite wear if you'd like. The details and fabrics that make his clothing interesting aren't noticeable in photos. I was really surprised at some of the luxurious fabrics he used in the collections. All clothing is manufactured in the United States.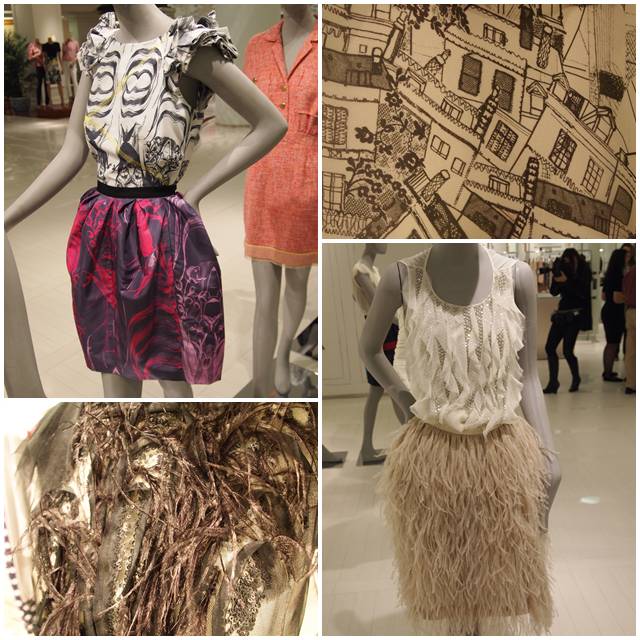 The Room had a mixture of Spring Summer 2010, Pre-Fall 2010 and Fall Winter 2010 – 2011 collections available for browsing. I love the olive-green and leather dress from the Pre-Fall 2010 collection. Actually, I like the Pre-Fall 2010 collection and posted about late last year. I also really like the gold leaf dresses from the Fall Winter 2010 – 2011 collection.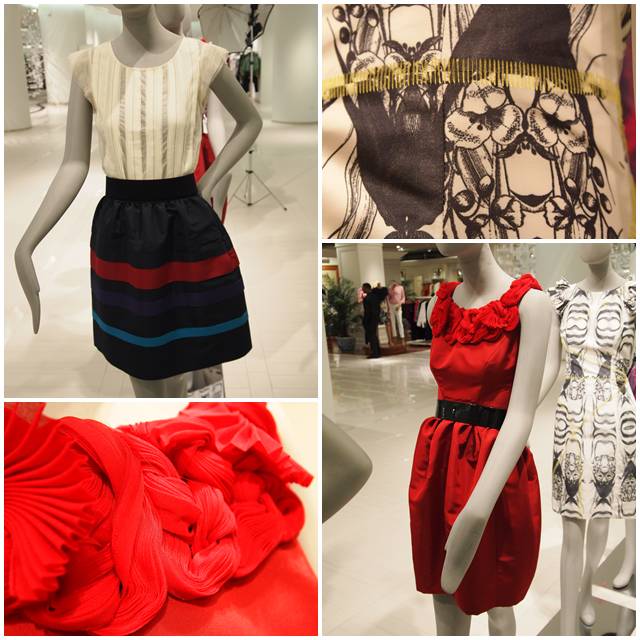 I do find Jason Wu's collections are a bit of a hodge podge of looks. I can never seem to grasp an underlying theme or style that stands out as Jason Wu in my mind. Regardless the man does make some pretty clothing with interesting details.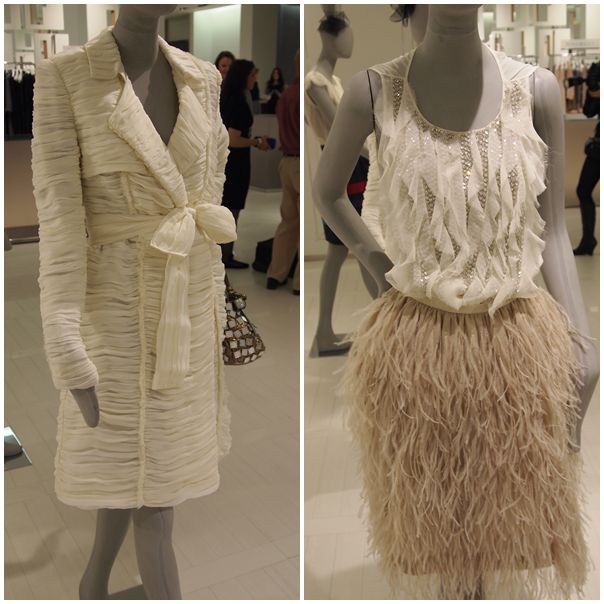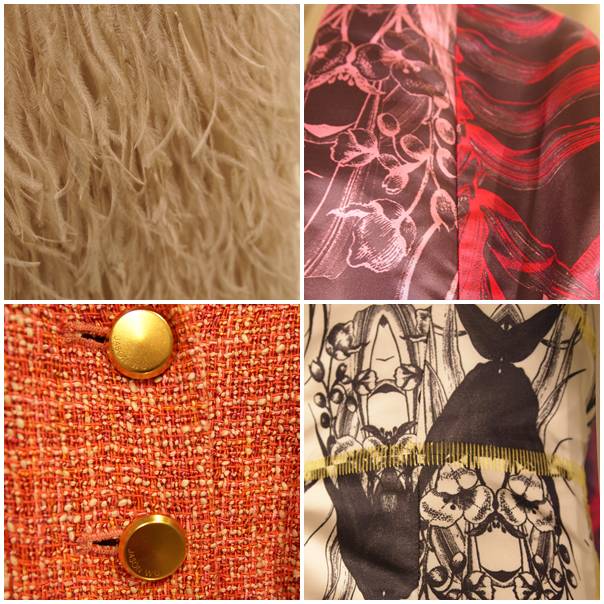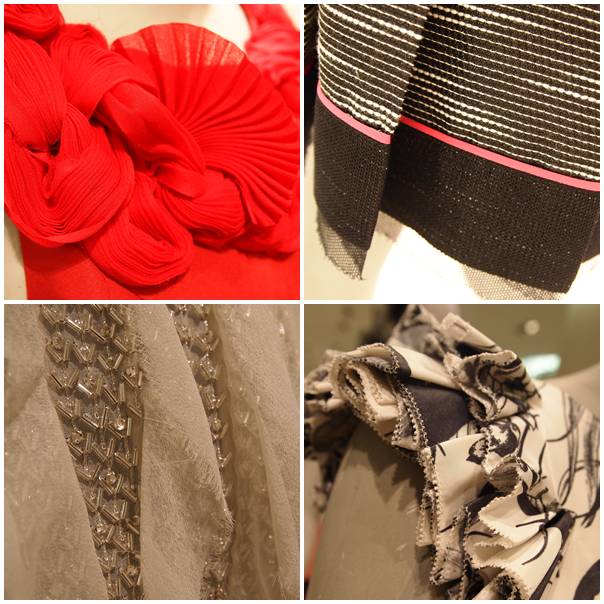 I wasn't able to interview Jason but I found a video where he talks about his inspiration for Fall Winter 2010 – 2011