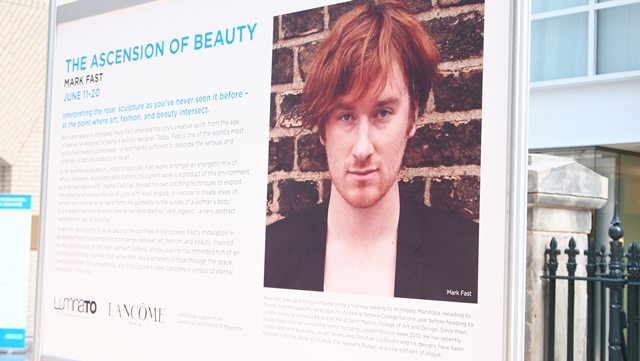 Mark Fast returned to Canada to be part of the Luminato festival of Arts and Creativity.  He has the honour of presenting in the one of the best installation venues in the city, the Brookfield Place Allen Lambert Galleria.  It was two years ago that myself and some friends were part of the Toronto's Mille Femmes installation during Luminato.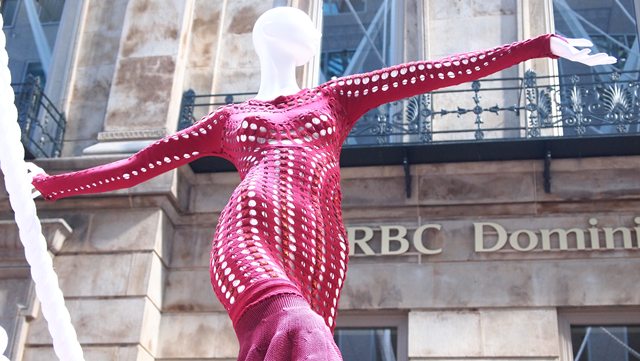 Luminato, Toronto Festival of Arts and Creativity will present a free landmark installation in partnership with Lancôme by London-based Canadian knitwear designer Mark Fast. Commissioned by Lancôme in celebration of their 75th anniversary, The Ascension of Beauty will be presented in Toronto's Brookfield Place Allen Lambert Galleria throughout the 10-day festival from June 11th to June 20th.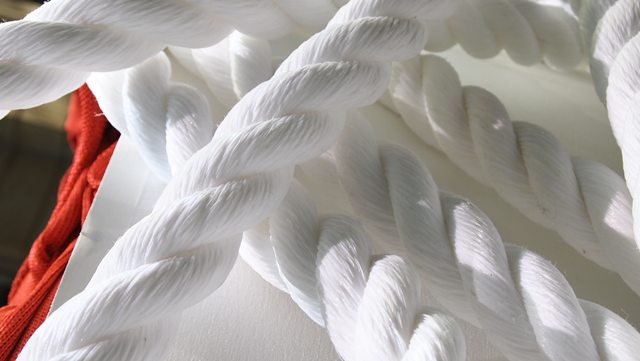 Fast welcomes the challenges of such a largescale project, which will see him outfit architecture in rope sculpture and fashion a dress of lycra, viscose and SWAROVSKI ELEMENTS. Said Fast, "The knitwear I have created is symbolic of the elegant structure of the rose and I have derived my inspiration from its delicate confidence. Its layers extend off the body emulating the delicate petals held together by the stem. The exhibition will encompass a rope structure that represents the emotion the Lancôme woman evokes. In my mind and my design, she encompasses the whole space and she is an inspiration to all people who behold her."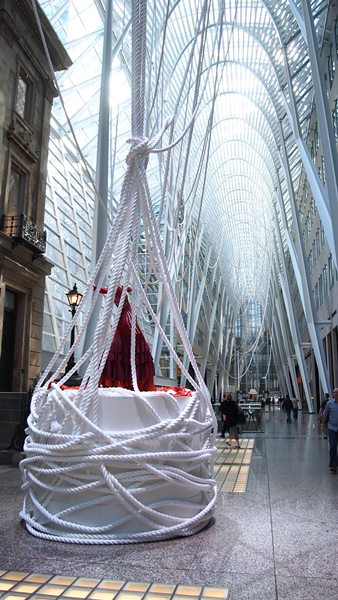 The installation was beautiful. It did a great job of using the length of the atrium.
Mark Fast is available at The Room (The Bay Queen Street).