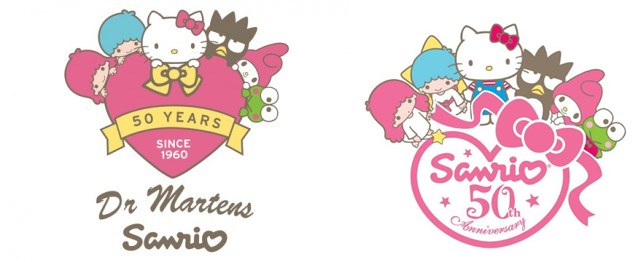 Dr. Marten paired up with Sanrio to celebrate their 50th anniversary. I saw a sneak preview of the shoes at the Fall 2010 preview and I was freaking out. It's just so damn cute. I've loved Sanrio characters for a long time in my life and to see them in Dr. Martens form is awesome. Just for record, Keroppi is my favourite character.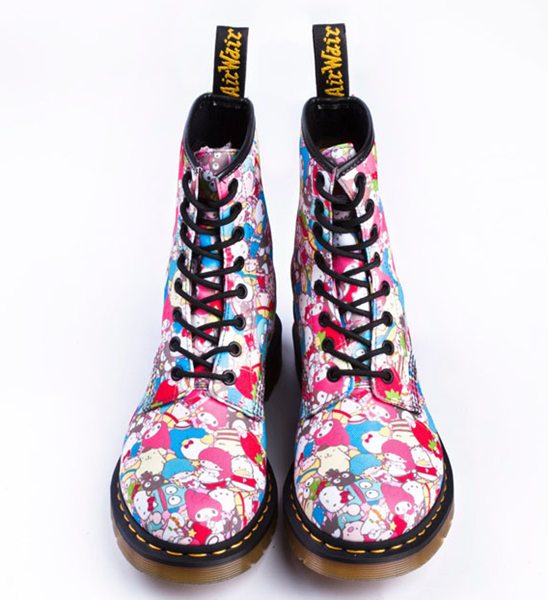 As a "thank you" to their ever-loyal fans, SANRIO plans to unveil special co-branded collections, starting this summer with SANRIO x Dr. Martens. Signature Dr. Martens 8-eye boots & mary jane strap shoes will be bestowed a trademark Hello Kitty bow for this limited edition collection. Collaborations with a diverse group of brands including Brunswick, Girl Skateboard Co., Aerial7, Lomography, Demeter Fragrance, Mimobots, and Build-A-Bear Workshop will launch a plethora of amazing products at retail partners worldwide, featuring an assortment of SANRIO characters. A benchmark of SANRIO's 50th Anniversary will include iconic characters appearing together for the first time ever (outside of SANRIO's Harmonyland and Puroland theme parks in Japan), on products including the 8-eye Dr. Martens boot, a Brunswick bowling ball, iPhone cases, apparel, accessories and many other unique products. There will be plenty of signature "small gift" items at market as well, including pens and notebooks, coin purses, key caps & lunch cases, all carried in the 95+ SANRIO stores located across the country and at www.sanrio.com. "Our retail partners and licensees are equally as excited to be part of our 50th Anniversary celebration," says Ms. Hsu. "We are working with each on targeted programs to mark this special occasion."(source)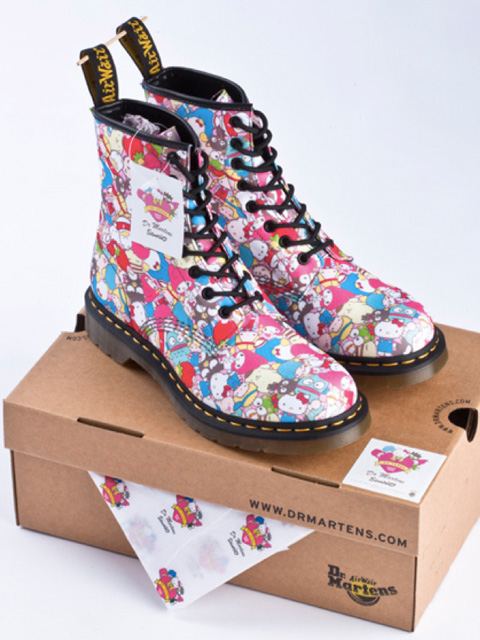 I'm really smitten with the multi-print boot that features a plentiful cast of Sanrio characters. I might even have to add them to my growing Dr. Martens collection.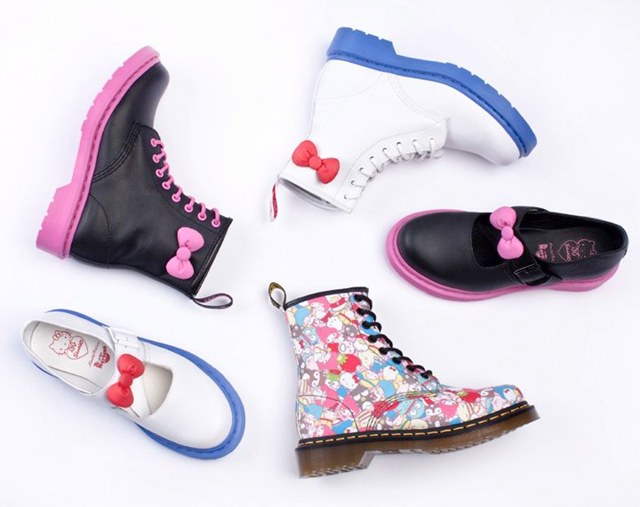 Little Burgundy will be carrying the Black with Pink Bow boot ($175), Multi-Print Boot ($205) and Black with Pink Bow Mary Jane ($160) in Canada and they will be available on August 1, 2010.
images: www.freshnessmag.com, prnewswire.com, Sanrio facebook