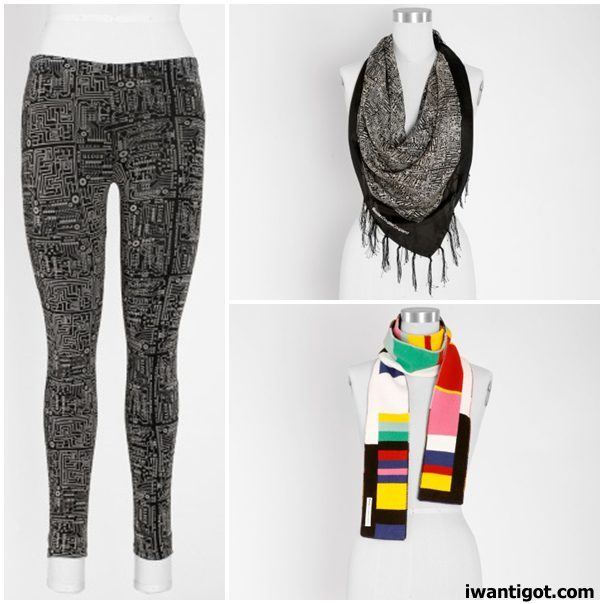 I like a few items of the Douglas Coupland x Roots collaboration.
The ROOTS X DOUGLAS COUPLAND collection includes apparel for women/men/children, accessories, leather goods, design items, furniture, limited editions, original art and a series of pop-up stores. This is the first time Douglas Coupland has designed fashion wearables. He is best known as the internationally best-selling author of "Generation X", "JPod" and "Generation A".

"For more than 10 years I've been intimately exploring what it means to be Canadian," says Coupland. "This partnership with Roots is an amazing opportunity to keep that dialogue going with an even wider, more diverse audience."

The theme created for the ROOTS X DOUGLAS COUPLAND collection is "Canada Goes Electric" and brings together Douglas Coupland's recognizable perspective with the Roots reputation for quality goods and craftsmanship.

"For the first time in our history, we stepped back and left the design to an outside designer," explains Don Green, Co-founder of Roots. "Visually the collection is strong but beyond that, Douglas Coupland has once again shown his trademark humour and brilliance in exploring a new medium, in this case fashion. He has put forth a hopeful and positive message about this great country of ours and the results are impressive."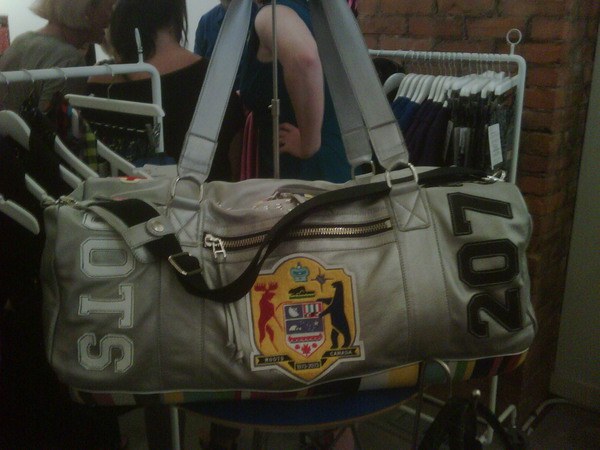 The Holy Grail is this duffle bag that I spotted on Lisa Tant's twitpic stream. I can't find it on the website so it must only be in the pop-up shops that are happening in Vancouver and Toronto until July 24th. The collection will be available to all stores after the 24th.
EDIT: I found out details about the Toronto Pop up Shop
Toronto Location: 680 Queen Street West
Date: July 8th until July 25th
Open: Thursday through Sunday
Hours: Thursday, Friday, Saturday, 11am-7pm, Sunday 12pm-6pm.
images: roots.com, twitpic.com