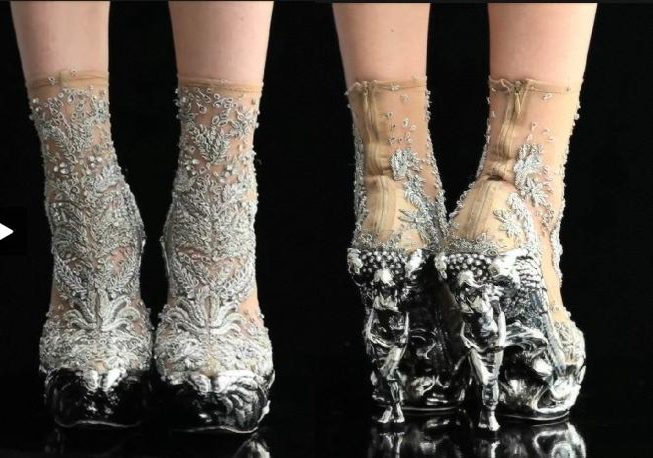 I'm loving the Object Fetish videos by SHOWstudio.
Examining key pieces from next seasons international collections, Object Fetish trains obsessive attention onto next seasons not-so-obscure objects of desire – namely the choicest accessories from fashions favourite names, metaphorically unpicked through film and text.
The last Object Fetish video I showed you was for the Fall Winter 2010 – 2011 Chanel Ice Cube Handbags. This video takes on Alexander McQueen's final Fall Winter 2010 – 2011 collection. The Fetish is shoes.  The object is pictured above.  The video isn't on youtube yet so you will have to visit the Object Fetish – SHOWstudio site to watch.  It's well worth it, the shoes is one of the more ornate things I've ever seen.  I really wish SHOWstudio would have embeddable movies.
I've also tracked down some images of what's to come in shoes this fall for McQueen.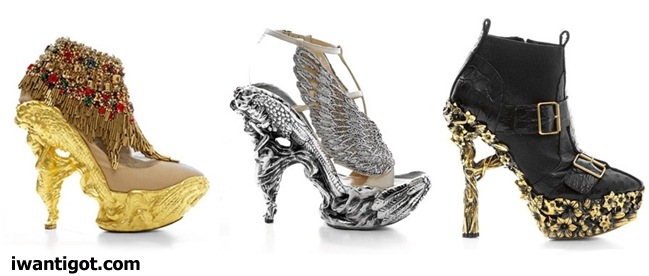 images: showstudio.com, fashionising.com