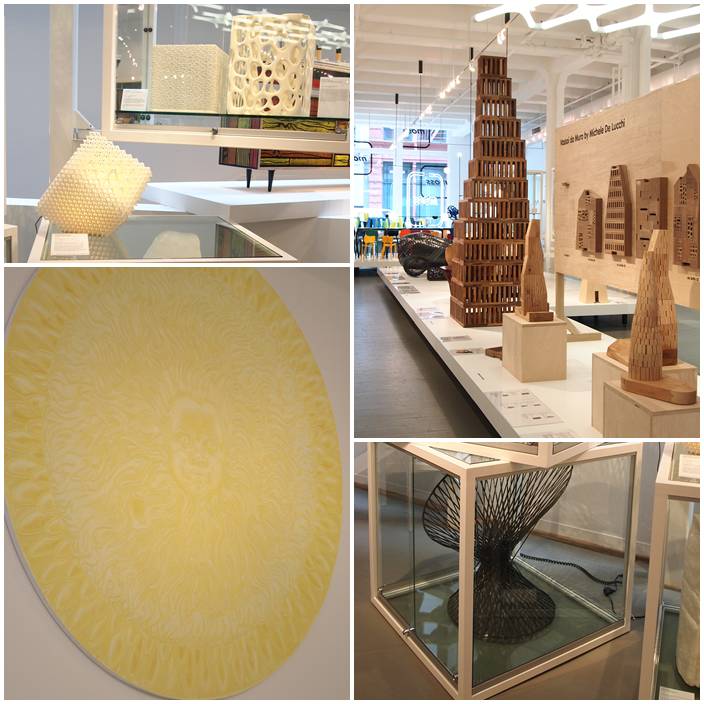 Moss is one part of a space that holds three stores. The other two are Flos and Moroso. This trio of stores were my favourites on this trip.
In 1994, former fashion entrepreneur Murray Moss opened Moss in a small gallery space in Soho, with a determination to transform the public perception of industrial product design. The store quickly became internationally known for its product selection and presentation, with clients ranging from highly informed design professionals, to celebrities, students, and tourists with maps.

The shop grew and evolved — expanding to nearly 7000 square feet in late 1999 when Moss's partner Franklin Getchell joined the company. Together they expanded the product base to include furniture, especially from Italian manufacturers, lighting, watches and jewelry, books, tabletop and a significantly increased focus on the studio work of the designers we offered(source).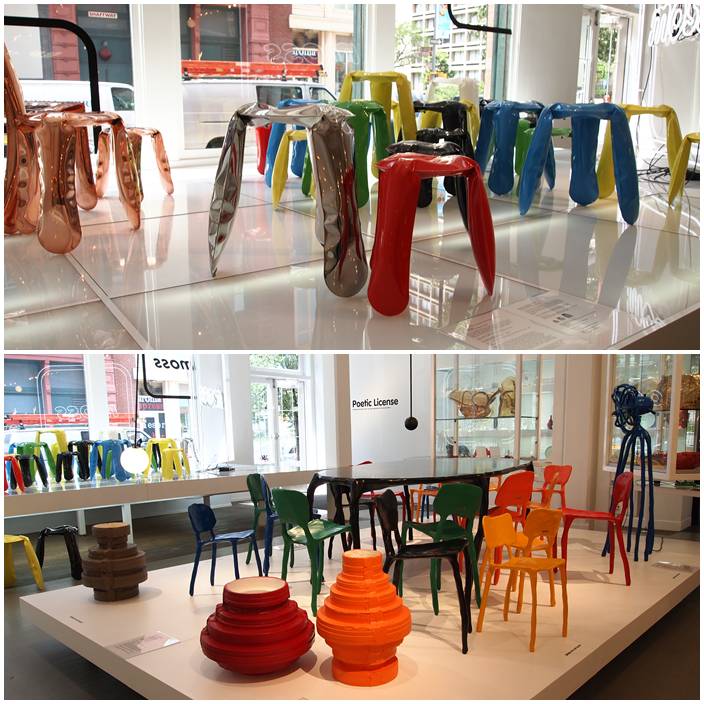 Moss also has a small section of unusual jewellery and watches. It's just as eclectic as the other offerings in the store.  They aim to have more than just home furnishings for sale which attracts a diverse clientele.  Moss carries designers like Established & Sons, Tom Dixon and Studio Job.  I love the inflated metal stools by Oskar Zieta.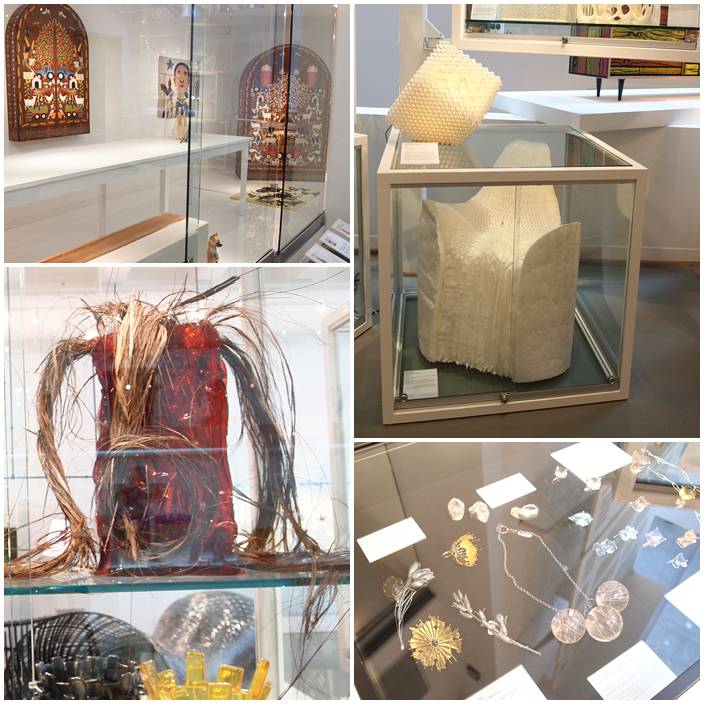 Many of the stores we visited were small and jammed packed with furnishings. Moss felt like a museum. There was lot of space and plenty of things in glass cases.  I really liked the sparse white background in the store design.  It allowed the bright, crazy pieces stand out on their own.
I had a few mistakes with the video option on the Olympus E-PL1. However, I've posted that mistake because it gives you a bit of an idea of the store.
Moss
150 Greene street
New York
This is one post in the series called I want – I got's Bisha Adventure in New York City. Be sure to read the whole I want – I got's Bisha Adventure in New York City series from the beginning. I want – I got would like to thank Matchstick and Bisha for providing for all travel expenses on this day trip to NYC.