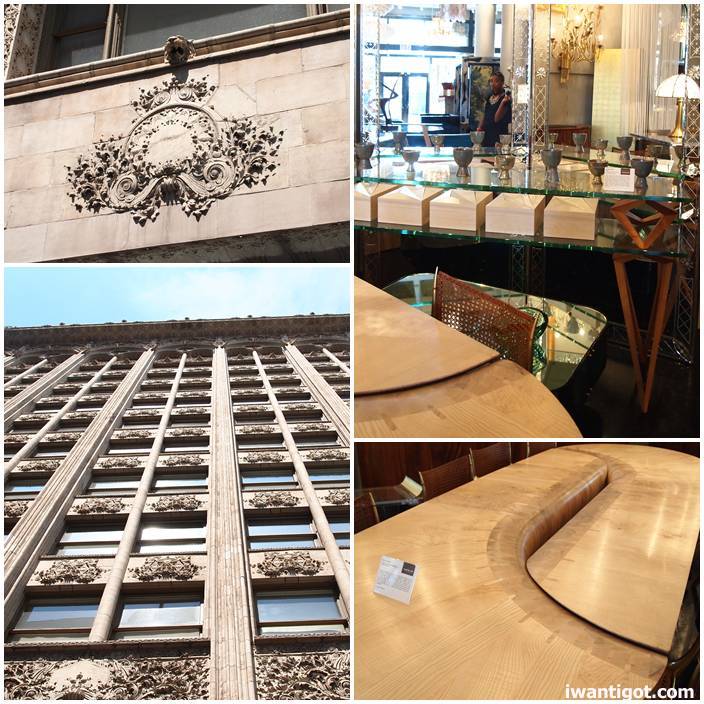 Todd Merrill is located in a building with beautiful stone carvings.  It was another store that was packed to the gills with furnishings.   You always were discovering something new that was missed in this store.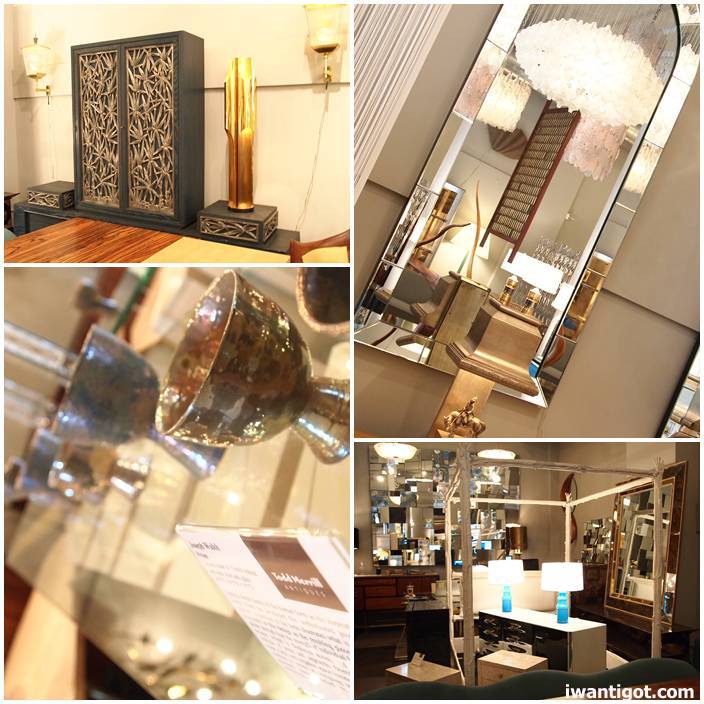 Todd Merrill Antiques features American and European vintage furniture, antiques and lighting from the 1920's to the 2000's. Including rare and unique furniture by Paul Evans, Karl Springer, James Mont, Gio Ponti, Adnet, Fornasetti, Venini, Tommi Parzinger, LaVerne, Vladimir Kagan and many more.

Todd Merrill Antiques has opened a new 4000 square foot shop focusing on American and European designer furniture and lighting from the 1920s through the 1980s, at 65 Bleecker Street in New York City. The new showroom is on the ground floor of the Bayard-Condict Building, New York's only building by esteemed architect Louis Sullivan. The historic landmark space is located at the top of Crosby Street at the intersection of Bleecker Street, and looks directly down into the heart of Soho.(source)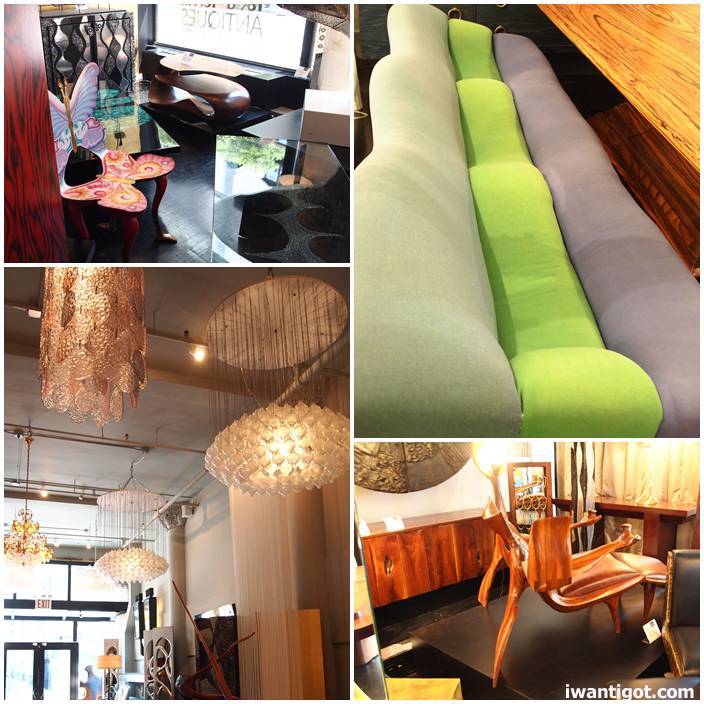 It was at Todd Merrill that I finally began to understand how important Paul Evans is.
Paul Evans (1931 – 1987)
Pennsylvanian Paul Evans studied sculpture and silversmithing at several institutions, including the Cranbrook Academy of Art. In 1951, while working as an artist in residence as a silversmith at the working history museum Sturbridge Village near Springfield, Massachusetts, Evans frequented artisan Phillip Lloyd Powell's shop in New Hope, PA and asked Powell if he could put a few of his own pieces on display. In 1956 Evans moved permanently to New Hope and his acquaintance with Powell turned into a business and creative partnership.
In the late 1950s Evans began making copper chests with decorative doors, followed by sculpted steel-front cabinets that revealed Evans' unique way with welding. Evans and Powell had big break when they had a two-man show in 1961 at America House, an exhibition eld at the Museum of Contemporary Crafts in New York, now named the Museum of Arts & Design. In 1964 Evans became the designer for furniture manufacturer Directional. With Directional, Paul Evans introduced his highly collectible editions such as the Argente series, Sculpted Bronze series, and the very popular Cityscape series.
Most Evans pieces were signed, and all of the custom items have a signature and a date. Paul Evans took a unique approach to furniture making, a combination of handcraft wedded to technology that anticipated the limited edition art furniture of today, such as the work of Ron Arad. More particularly, the artist's relationship with Directional set a unique standard for creative manufacture by insisting every piece is made by hand, finished by hand, supervised by the artist at each step of production, one piece at a time.(source)
I understood that I was seeing his work in many of the stores we visited. I also immediately understood the appeal of his unique metal furniture.
Just like Craig Van Der Brulle, Todd Merrill Antiques is a full service shop. They purchase premium designer name furniture from the 1920's through the 1980's. Todd Merrill also offers customization and restoration services using their collection of master craftsmen in America on mirror or metal work, lacquering, gilding, wood refinishing and upholstery. Yup, they rent to film and television productions too.
Todd Merrill Antiques
65 Bleecker Street
New York
This is one post in the series called I want – I got's Bisha Adventure in New York City. Be sure to read the whole I want – I got's Bisha Adventure in New York City series from the beginning. I want – I got would like to thank Matchstick and Bisha for providing for all travel expenses on this day trip to NYC.