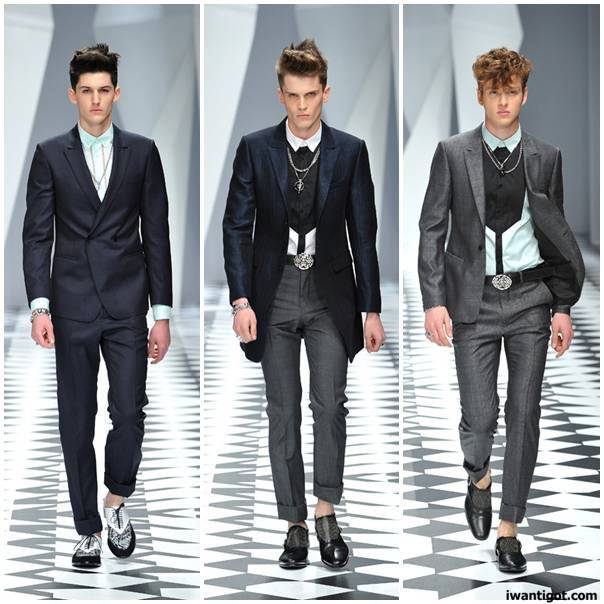 I received an email with some photos of the Versace Menswear Fall Winter 2010 – 2011 show from a person at enternewmedia.com. I guess Versace has contracted them for their social media campaign. I skimmed through the photos but didn't really pay much attention. It's almost a month later and I was looking through some images and rediscovered the Versace collection. I'm really liking the '80 rockabilly style Donatella Versace was channeling this season.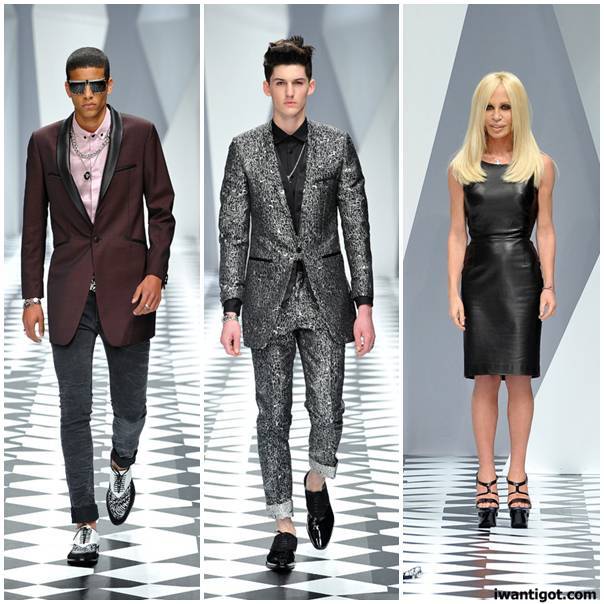 I found a video of the collection, it's not the best quality but it has the original soundtrack (which is kick ass).
There are a couple men's styles that I gravitate to. Rockabilly is one. It all starts with the pompadour, what a great hairstyle. Hello, creepers, so kick ass. I also love the slim, lean silhouette. I love a straight up suit on a man. The only requirement is that is fits well. It could be a Zoot Suit or a boxy Armani gangster suit. It's one of the reasons why I love working in the financial district. Even though you see more ill fitting suits than excellent fitting one.
images: courtesy of Versace