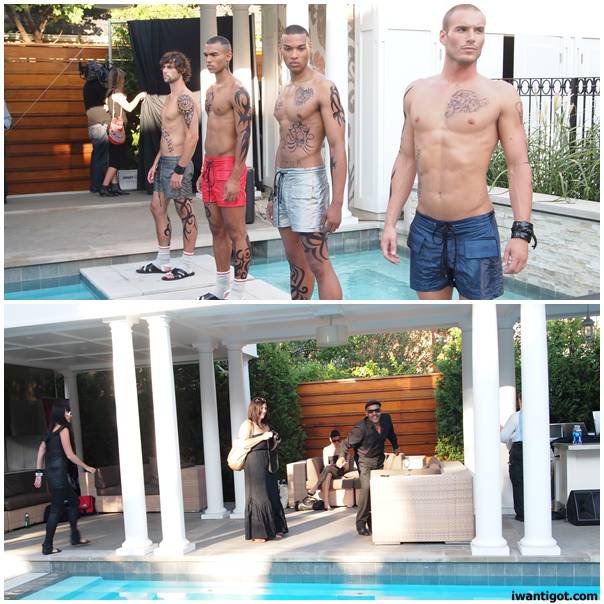 The Ezra Constantine Spring 2011 preview took place at the home of Michael Cooper and Krystal Koo. They are friends of Kirk and Stephen's who generously made their home available for a great fashion experience.  The choice of forgoing the fashion show was a smart one as the garden party atmosphere was enjoyed by everyone and well into the night.  It's hard not to love good looking men, Macallan Scotch, Peroni, great fashion, friends and beautiful weather.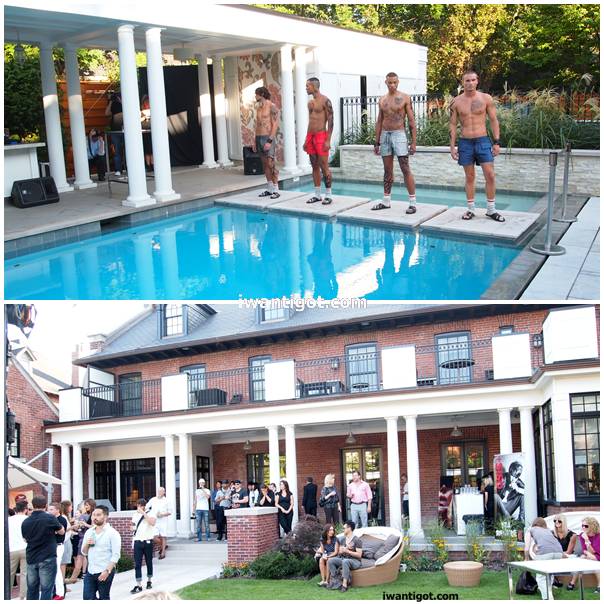 It was an eight look preview into the Spring 2011 collection. The boys promised their will be more to looks to come. The collection continued along with design treatments from previous season with cowl necks, slim and fitted pants with oversized pockets. I felt there was a touch of safari and military in the olive and khaki looks. I liked the draping added to the structure in those pieces. They even threw in some sheer pants and put them on beautiful Paolo.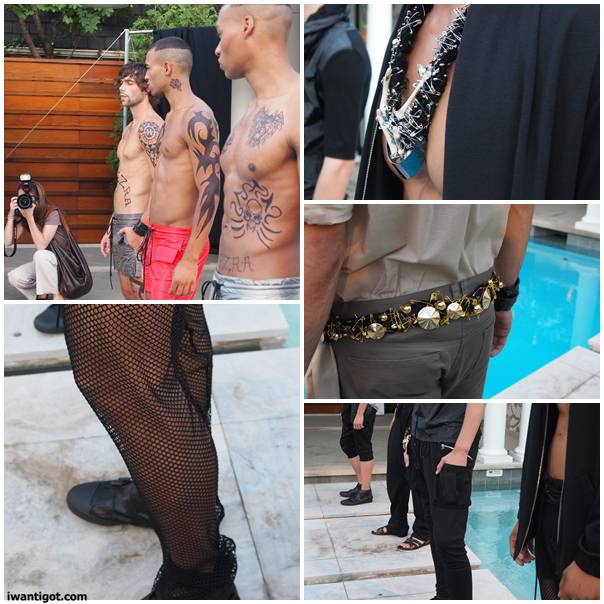 Standouts for me were the white shirt and khaki skort look and the khaki button up shirt with the built in scarf. That shirt looks fantastic on women too. I spotted Amanda sporting it at the Tommy Ton event.
I was running around like crazy that night and only stayed for a little bit. It was a great event though. The common theme I'm hearing about good events in this city is that they make you forget that your are in Toronto. I've heard it a lot, hell I've said it myself. This was one of those parties.
There's video too.
Check out all my photos in the slideshow. Drool over the shirtless men for a bit, I got lots of those pictures. Ha Ha.