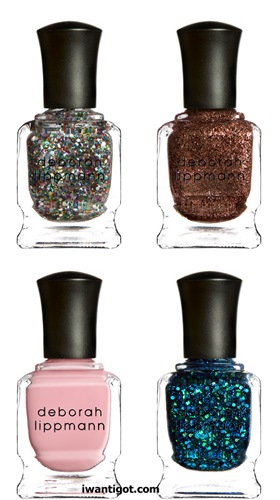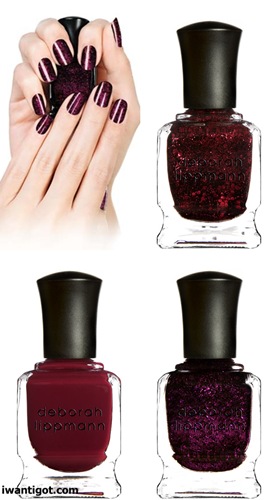 Brill Communications set up a two day mini Donato Salon + Spa at their office, The Brill Building. I didn't get my makeup done here but I did get my nails done. The nail polish was by celebrity manicurist Deborah Lippmann. It is amazing.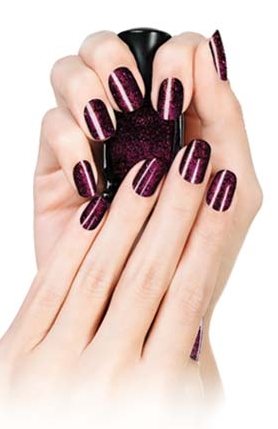 My first colour was Bad Romance which is a GaGa blackened fuschia (pictured above).  I really love this nail polish colour.  I visited the Tastemakers Lounge earlier in the day and had a Joe Fresh jade colour put on.  It was TIFF and I was feeling indulgent so I had the jade removed and Bad Romance put on.  I really do love the sparkly nail polish add purple to that equation and I'm easily sold.  The second day I returned and had a combo of two nail polishes put on.  The results was a blood red sparkly mix that looked amazing.  I can't remember the rich red colour used but the sparkle was Ruby Red Slippers.  I love the names of Deborah Lippmann's nail polish too.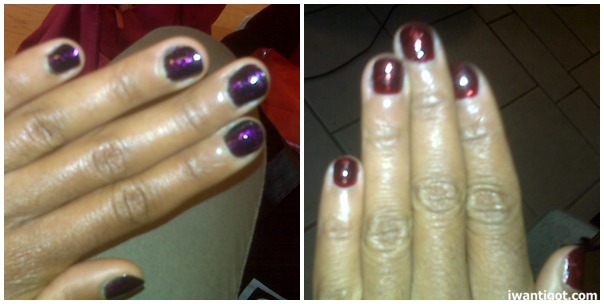 Check out the Deborah Lippmann's Steps For The Perfect Manicure video.
Deborah Lippmann nail polish can be purchased at Donato Salon & Spa and Holt Renfrew.