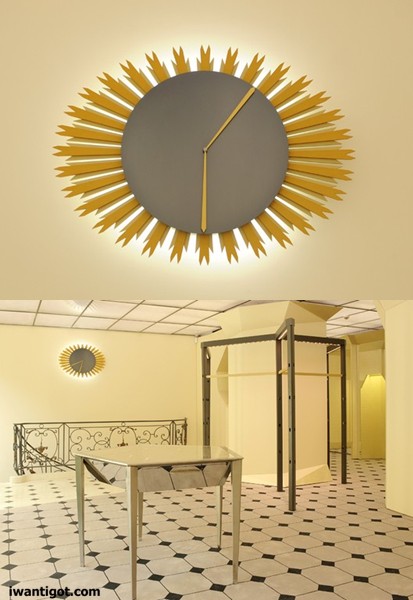 Balenciaga recently changed up the Paris flagship store's design. I like it.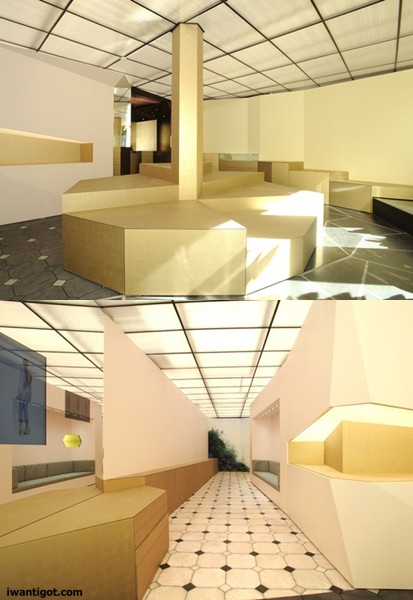 Ghesquière and Dominique Gonzalez-Foerster, the contemporary artist with whom he collaborates on store design managed to marry original, classical elements such as black-and-white French chateau floors — and an ornate banister retrieved from the Balenciaga archives — with Starship Enterprise-worthy lighting and fractal fixtures reminiscent of the Fortress of Solitude in "Superman."

The 1,940-square-foot boutique, slated to open Saturday, was also slightly refigured to claim additional ground-level space for selling, allowing Guichot to increase ready-to-wear stockkeeping units by 50 percent, and to better showcase a range of product categories, from footwear and sunglasses to fragrances. There's even trolley-style luggage, tucked between two gold chairs and next to an interplanetary mural.
images: WWD.com