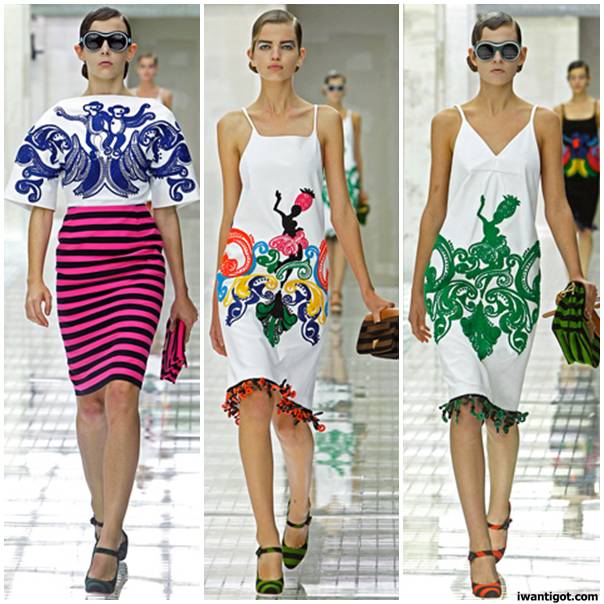 I haven't talked about the Spring Summer 20111 collections much yet. TIFF really threw me off and a lot of shows haven't wowed me. Things started to pick up in Milan and I got a bit more interested. Expect some more posts about the collections I enjoyed for Spring Summer 2011. Miuccia Prada described the Prada Spring Summer 2011 collection as "minimal Baroque" and "exaggerated simplicity." Tim Blanks saw references from hospital scrubs and Josephine Baker. I liked a lot of the bold colour, stripes and prints. The shoes were a little suspect, but another indicator of the 90s revival in fashion.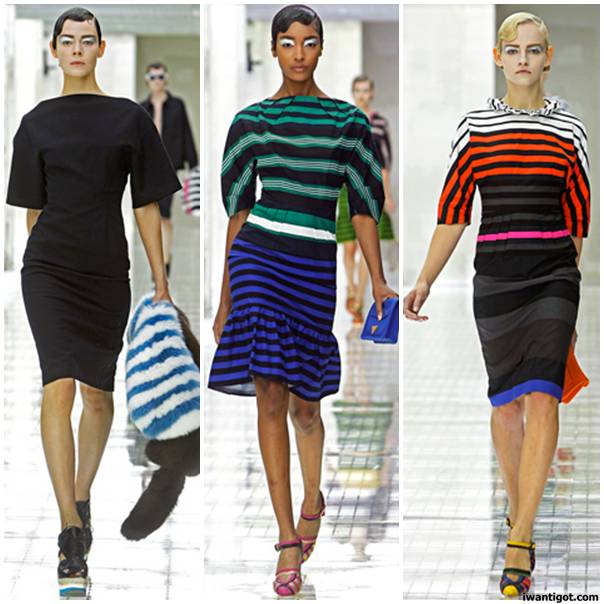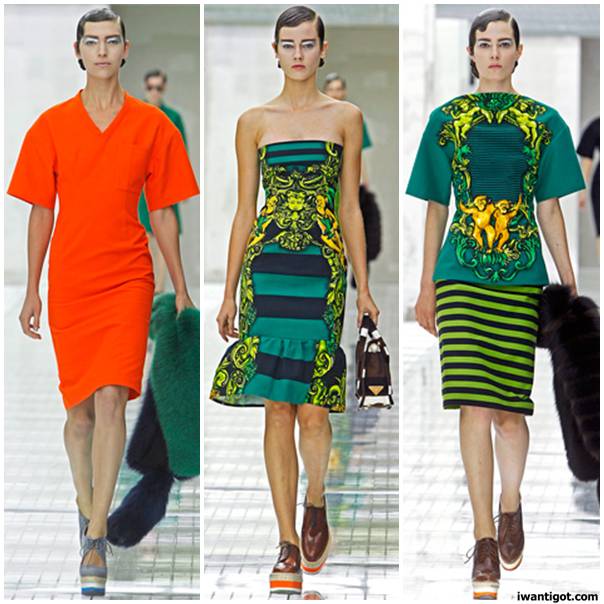 The sunglasses are growing on me. My initial reaction was WTF but now I'm thinking I need a pair of sunglasses that make my neon yellow Prada Postcard look tame. I like the two looks: nerdy and girly.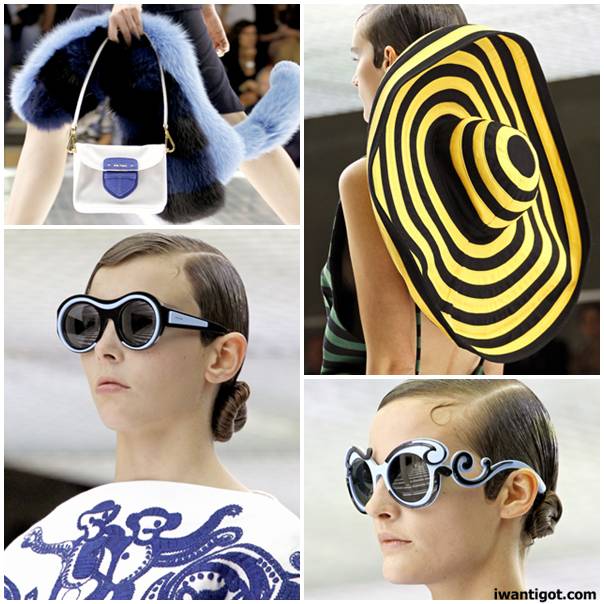 I'm loving the handbags.  The satchel shape is great for bright colour and bold stripes.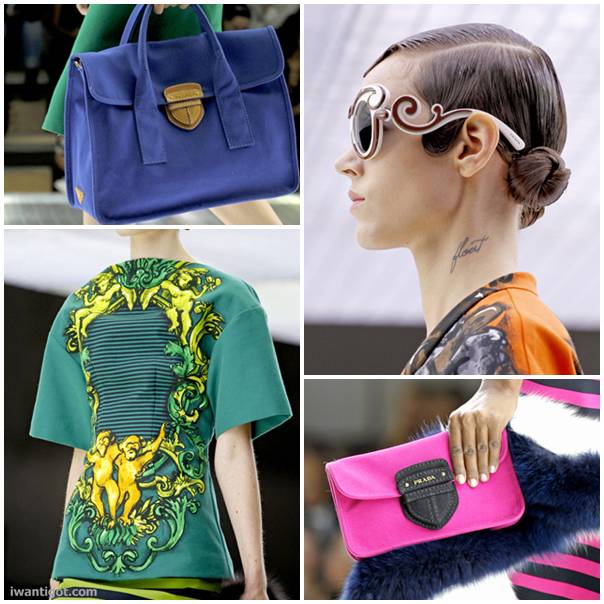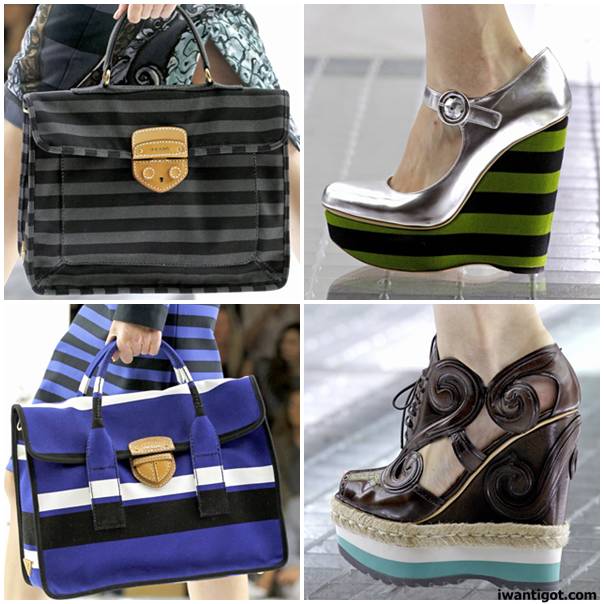 The full video is out. It's the same location as the men's show.
images: style.com